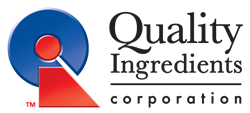 Burnsville, MN (PRWEB) December 18, 2013
Quality Ingredients Corporation, an Ingredient Manufacturer that provides Contract Spray Drying, has commercialized its second pilot dryer in its Burnsville, Minnesota facility. The new dryer is well suited to perform multiple test runs of specialized ingredients. This enables ingredient and food manufacturers to strengthen and condense product development cycles. The dryer is best suited for 100 gram to 5 kilogram runs. It is equipped with a rotary atomizer, two fluid co-current nozzles and two fluid counter current nozzles providing a particle range from 10 to 80 microns. A rapid cleaning process allows for up to 10 runs to be performed in a given day. Quality Ingredients Corporation also offers on-site R&D resources to support manufacturers with their specific development and pilot efforts.
Isabelle Day, CEO of Quality Ingredients, stated, "The addition of this second pilot dryer is a great resource for food manufacturers working with spray dried powders – its capabilities enable rapid problem-solving and formulation optimization, in turn shortening the product development cycle and leading to the best possible end products."
About Quality Ingredients Corporation
With more than 25 years of service to the food industry, Burnsville, Minnesota-based Quality Ingredients Corporation is a 100% Employee Stock Ownership Plan (ESOP) company leveraging expertise in drying technology to provide specialized toll drying services as well as create specialty and custom powdered ingredient systems for food and nutrition industry partners across North America and beyond. Please contact Don Sandoz at dsandoz(at)qic(dot)us or visit http://www.qic.us for more information.