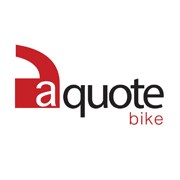 it is important that you make yourself seen with preferably a Vis jacket and are aware of your surroundings.
(PRWEB UK) 20 December 2013
Christmas is often seen as the season for frivolity and excess, and it is particularly important that all road users including motorcyclists are aware of the additional dangers at this time of year. aquote bike are keen to highlight issues that bikers should be aware of to make sure they are able to enjoy the season, particularly as 17th December is statistically the most dangerous day to be on the roads in Britain.
It is a sad fact that every year numerous people are killed on the Nation's roads due to people choosing to drink and drive during the festive season. One controversial step that some police forces in the UK have recently put in to place is to offer monetary incentives in the hope it will encourage people to provide information on those who may have had one too many. However, this could be seen as scary mongering and it is uncertain that anyone will take up the offer of cash for a name.
Bikers need to not only think before they hop on their motorcycle after a couple of drinks at the office Christmas party, but also need to keep an eye out for other vehicles on the road. Whilst not everyone is going to be a potential drink driver a lot of drivers can be more distracted on the roads during Christmas; as they can be thinking about other things such as workloads, and completing festive tasks in time for Christmas. Riders need to make sure they pay extra attention to the road, and whilst you cannot predict what other users may do, it is important that you make yourself seen with preferably a Vis jacket and are aware of your surroundings.
Winter brings with it not only the danger of other vehicles, but also the added issue of poor visibility and bad weather. As the days get progressively darker it is very important that bike lights are fully functioning, to see, and be seen. Whether it is fog, rain or ice bikers must always be prepared with thick thermal protective gear, a properly maintained bike and a clear and focused mind. Being on a motorcycle puts riders in a particularly vulnerable position at this time of year as there are more opportunities for things to go wrong. If the weather is that severe do not go out unless it is completely unavoidable. Also consider taking a winter driving course will help prepare bikers for poor riding conditions and can teach riders how to deal with them.
Above all do not take unnecessary risks.