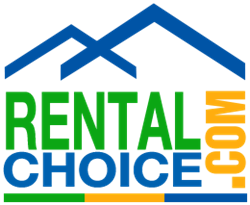 Lake Villa, IL (PRWEB) December 24, 2013
Rental Choice(.com) is proud to announce a new advertising partnership with Porter & Porter LLC. Porter & Porter specializes in managing attached & detached single family residences, as well as condos & apartments in Illinois.
As a result of the new partnership, the Rental Choice (.com) directory will feature Porter & Porter, who will receive custom advertising that focuses on their property management services. Visitors to Rental Choice (.com) are able to learn more about Porter & Porter by visiting their profile page on the directory. This profile page allows users to click through to Porter & Porter's website, which lists properties currently under their management. Users can also call Porter & Porter directly or submit a brief contact form to communicate via email.
Porter & Porter provides clients with management solutions that help their properties operate smoothly, increase in desirability and enhance investment value. Their property management, maintenance and leasing services are second to none in the area. Porter & Porter uses top notch property management software, provides detailed property management inspections reports, and provides clear communication with owners. Along with property management, Porter & Porter provides top-notch tenant screenings and maintenance services. Porter & Porter oversees all maintenance issues regarding clients' properties and provides emergency service as needed. They eliminate the headache associated with planned and un-planned maintenance for rental property.
Rental Choice (.com) uses targeted marketing strategies to reach out to property owners and offer them free access to the online directory. The property owners are then able to connect directly with a property manager in their local area either through a form sent directly to the company email, phone or by visiting their website directly for more information from a link that is provided on the advertiser's landing page. To learn more about Rental Choice (.com), visit http://www.rentalchoice.com.
###