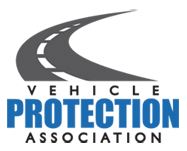 St. Louis (PRWEB) December 19, 2013
The Vehicle Protection Association, a not-for-profit trade association promoting regulatory transparency, education and accountability for marketing and servicing automotive service contracts, issued today a reminder on the importance of timely, efficient cancellation and refund policies for vehicle service contract providers.
When consumers are not able to obtain timely refunds from providers, it becomes a serious issue for the vehicle service contracts industry. Attorneys General Bob Ferguson from the state of Washington, Chris Koster from Missouri, Greg Abbott from Texas and Mike DeWine from Ohio recently issued statements announcing that restitution payments are being processed for 19,000 former customers of US Fidelis, formerly one of the nation's largest sellers of auto service contracts. According to the St. Louis Post-Dispatch, US Fidelis allegedly misled consumers through deceptive direct mail and telemarketing campaigns and failed to refund dissatisfied customers the amount owed upon contract cancellation.
The VPA is on alert for consumer issues regarding failure to refund customers in an appropriate manner. The association urges consumers who are unable to get a cancellation processed from a vehicle service contract provider to contact the claims number on their policy and request their cancellation. Any problems should be reported directly to the administrator on the contract, or consumers can also contact the VPA.
"The Vehicle Protection Association strives to establish and promote integrity within the VSC industry. Providing timely cancellations and refunds to consumers is an important part of that process," said Chris Carenza, executive director of the VPA. "Some business partners in the industry have stepped up to assist in the handling of cancellations and refunds when problems arise, and we encourage other business partners to do the same."
Per the VPA Standards of Conduct, an ethical code established to protect the rights of consumers who purchase a vehicle service contract, members are required to provide timely cancellations and refunds. VPA members are required to be in compliance with state and federal laws and regulations and uphold the VPA Standards of Conduct.
To see a full list of VPA-certified vendors and the VPA Standards of Conduct, visit the organization's website.