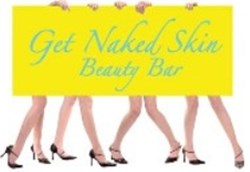 Mamaroneck, New York (PRWEB) December 22, 2013
Digital space in Mamaroneck just got a new member, Get Naked Skin Beauty Bar. Get Naked Skin is a great spa and skin care boutique. On 18th December, 2013, this personalized Spa Boutique launched its website, getnakedskin.net. The website serves as a platform for people in and around Mamaroneck to check out various skin care treatments and book an appointment for a relaxing time at a personalized spa boutique.
Get Naked Skin Beauty Bar is a personalized spa boutique operated and managed by Stephanie Povemba White, a Licensed Esthetician. Stephanie is also PCA Chemical Peel and Microdermabrasion Certified. She operates the spa from her house in Mamaroneck, Westchester. The unique feature about Get Naked Skin Beauty Bar is that before any treatment, a certified clinician analyses your skin, and then a suitable skin care treatment is administered.
This is what Marie Herrero had to say about her first treatment at Get Naked Skin, "I had my first microdermabrasion treatment by Stephanie... and it was fabulous — my skin looks great after first visit — I am already scheduled for another treatment in 3 weeks. I highly recommend booking your appointment."
Visit Get Naked Skin Beauty Bar personalized spa boutique for Microdermabrasion, Chemical Peels, Body Scrubs & Wraps, Spray Tanning, Facial Waxing, Body Waxing and Massages. The treatments are not just for women; Stephanie provides skin care treatments for men and teenagers as well. For special occasions and parties, they do makeup and provide makeup lessons. In short, it is a one stop place for a complete spa and skin care experience.
As an authorized retailer of PCA Skin, they sell the entire range of PCA Skin Daily Skin Care Products. All the products along with their benefits are placed on the website, with an order form. Currently the site does not offer payment options, but there is an order form for ordering products.
Taking the spa experiences a step further, Get Naked Skin Beauty Bar also arranges for spa parties under their service 'Going Places'. This is quite a different service that the spa boutique offers. Basically, they will organize a spa party at the place of the person willing to organize a Spa Event. In the testimonials, there are mentions of some people who have organized such a party in their house. And it seems that the Golf Club of Westchester, regularly organized their Spa Events.
Grab more details about the offers and treatments at the Get Naked Skin website or follow the updates on Facebook at G N Esthetics Facebook Page.