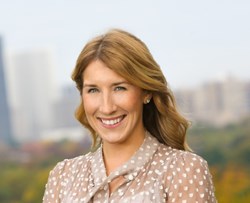 "Kelli has an incredible passion for hospitality and travel. Her background in private clubs is a perfect fit for Elite Alliance. We are excited to have Kelli join the team", quoted Rob Goodyear, President of Elite Alliance.
Dallas, Texas (PRWEB) December 22, 2013
Elite Alliance® is pleased to announce the appointment of Kelli Buchheit as the Director of Member Services. Kelli will focus on expanding the membership experience for existing, new and prospective members, creating luxury travel experiences and enhancing Elite Alliance's membership benefits and privileges. Kelli comes to Elite Alliance with a rich background in the hospitality and private club industry.
About Elite Alliance®
Elite Alliance is the leader in exchange services for prestigious residence clubs and luxury, professionally managed vacation homes. The simple exchange process transforms real estate ownership into a key that unlocks the door to seamless travel adventures - ski trips, golf getaways, beach escapes and much more - at a growing array of coveted destinations worldwide. Properties in the Alliance meet premium standards of quality, service, location and amenities. Elite Alliance members experience the luxury, convenience and personal attention they have come to expect, whenever and wherever they go on an Elite Alliance vacation.
For more information, please contact Rob Goodyear at rgoodyear(at)elitealliance(dot)com or visit our website: http://www.elitealliance.com