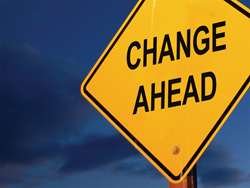 We are now at an industry-leading wait time of 90/20.
Toronto, Ontario, Canada (PRWEB) December 20, 2013
In an industry and era where every second counts, MONEXgroup has gone above and beyond, once again. Ranked the #1 Payment Processor in Canada, providing the most efficient, state-of-the-art payment processing services, MONEXgroup has recently made improvements to their Customer Service Team to reduce wait times and increase efficiency.
MONEXgroup has long been known for its' customer service – providing solutions and peace of mind for customers from coast-to-coast. Recently, MONEXgroup went one step further, ensuring that all 20,000 of their customers' needs are addressed, by enhancing their Customer Service Team to provide never before seen speed and efficiency.
"We experienced minor growing-pains in 2008," explains Parry Rosenberg, Vice President of MONEXgroup, "but to accommodate our exponential growth and to meet the needs of our customers, we expanded our team of customer support experts. We are now at an industry-leading wait time of 90/20, which means that 90% of the time our calls are answered in 20 seconds or less. We are proud to say that our premium Customer Service is supported by our Ranking as the #1 Rated Payment Processor in Canada."
MONEXgroup is the leading independent provider of payment processing services in Canada offering the lowest rates in the industry. Our services include: debit card and credit card point-of-sale (pos) terminals, mobile, integrated and e-commerce online payment products. MONEXgroup serves over 20,000 merchant accounts across Canada in all market segments including: restaurants, business-to-business, professional services, leisure and hospitality.