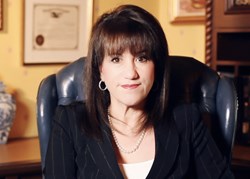 PHILADELPHIA (PRWEB) December 23, 2013
The U.S. Court of Appeals for the Third Circuit has granted rehearing en banc of a case establishing that police need a warrant before attaching a GPS tracker to a suspect's vehicle.
A three-judge panel of the Third Circuit agreed in October that GPS trackers do constitute a search under the Fourth Amendment in their decision in U.S.A. v. Katzin, 732 F. 3d 197 (3d Cir. 2013). They split, however, over whether the good faith exception – i.e. whether the police officers' conduct was objectively reasonable and based upon their belief as to the constitutionality of their actions – should be an exception to the warrant requirement. Unlike in ordinary Fourth Amendment cases where the good faith exception can excuse a warrantless search, the majority in Katzin held that such exception does not apply to GPS cases.
Prosecutors appealed, arguing that the majority's opinion "stands in sharp conflict with the governing principles stated by the Supreme Court on the application of the good-faith doctrine," according to a story in The Legal Intelligencer.
The Katzin decision, which involves charges against three Philadelphia brothers accused of burglaries to area Rite Aid pharmacies in 2010, remains "extraordinarily important," said Philadelphia federal criminal defense attorney Hope Lefeber.
"American citizens are protected under the Fourth Amendment from unreasonable search and seizure," said Lefeber, who followed the Katzin case closely. "The original Katzin decision reinforces the principle that police should have to make a case for probable cause to an impartial judge before bugging someone's car."
Arguments have been scheduled before the entire Third Circuit for May 2014.