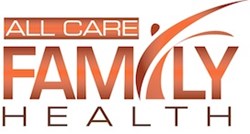 Initial pain visits at All Care are only $150 and include treatment with a West Palm Beach pain provider.
West Palm Beach, Florida (PRWEB) December 23, 2013
West Palm Beach pain management clinic, All Care Pain, is now offering several pain management treatments with Board Certified doctors. The treatments include pain medication management, chiropractic, physical rehabilitation and the ARP Wave treatment. For more information and scheduling, call (561) 800-3913.
Over one third of Americans suffer from chronic pain, according to the Institute of Medicine. To provide pain relief and prevent the need for risky spine surgery, the Board Certified doctors at All Care offer several therapies for relief. This may include oral or topical medications for pain relief, spinal manipulations, physical rehab and more. The Institute of Medicine recommended the comprehensive options for pain clinics so that patients can obtain the best relief possible.
The pain clinic in West Palm Beach treats all kinds of acute and chronic pain including sciatica, failed back surgery, spinal arthritis, fibromyalgia, scoliosis, spondylolisthesis, extremity arthritis and more.
There are several requirements for patient eligibility at All Care. Patients need to be Florida residents, at least 25 years of age and have had an MRI within the past 2 years. All Care offers extended hours for patient visits, and sees patients from all over Palm Beach County.
For more information and scheduling, call (561) 800-3913.