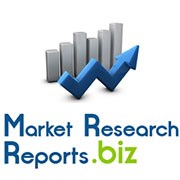 Albany, NY (PRWEB) December 29, 2013
In recent 10 years, Vietnamese economy develops fast. Vietnamese GDP per capita rose from USD 400 in 2000 to USD 1,500 in 2012.
Vietnam auto industry starts late and the development base is weak. After the reform in 1986, Vietnam auto industry started. In 1991, Vietnam government introduce foreign funds to develop automobile manufacture and assemble industry. After 20-year development, Honda, Toyota, Ford, GM, etc. entered Vietnam through sole proprietorship or joint-investment. They established automobile assemble enterprises in Vietnam. Meanwhile, Vietnam established domestic auto enterprises. Currently, the production capacity of complete vehicles in Vietnam is estimated to over 100,000 per year.
Browse Full Report With TOC: http://www.marketresearchreports.biz/analysis-details/research-report-on-vietnam-automobile-industry-2014-2018
There are hundreds of auto part manufacture enterprises, most of which are SMEs featured with low production capacity and low technology. Major products are simple parts, e.g. seats, auto storage batteries. Generally, auto parts in Vietnam depend on import.
In 2012, the sales volume of domestic automobiles in Vietnam was about 93,000, decrease by 33% YOY. In 2012, the import volume of imported complete vehicles in Vietnam was 27,400, decrease by 49.8% YOY. The decrease in import was caused by the gloomy national economy as well as the increase in the automobile registration tax and the import tariff. In 2012, the largest import origin of autos in Vietnam was Korea, with the import volume of 11,800; The second largest was China, with the import volume of 3,900. From the data in 2013, Vietnam automobile market grew up over 2012.
With the economic development, the growth of income per capita and infrastructure construction, Vietnam market demands more for passenger vehicles and commercial vehicles. Vietnam auto manufacture enjoys low labor, land and energy cost but also faces imperfect auto industry chain.
To Get Download Full Report With TOC: http://www.marketresearchreports.biz/sample/sample/180823
Through this report, the readers can acquire the following information:
supply and demand of Vietnam automobile industry
Major auto manufacturers in Vietnam
Import and Export of automobiles in Vietnam
Competition status of Vietnam automobile market
The Following Enterprises and People Are Recommended to Purchase This Report:
auto manufacturers and auto parts manufacturers
automobile trade enterprises
transportation enterprises
investors and research institutes concerned about Vietnam automobile industry
Table of Contents
1 Development Environment of Vietnam Automobile Industry
1.1 Economic Environment
1.2 Policy Environment
1.2.1 Preferential Policies on Foreign Investment
1.2.2 Policies Related to Auto Industry
To Read Compleate report With TOC: http://www.marketresearchreports.biz/analysis/180823
2 Market Status of Vietnam Automobile Industry, 2009-2013
2.1 Supply
2.1.1 Production Capacity
2.1.2 Output Volume
2.2 Demand on Vietnam Auto Market
2.2.1 Total Demand Volume
2.2.2.2 Demand Structure
2.2.3 Auto Price
3 Analysis on Vietnam Passenger Vehicle Market, 2009-2013
3.1 Supply
3.1.1 Production Capacity
3.1.2 Output Volume
3.2 Demand
3.2.1 Demand Volume
4 Analysis on Vietnam Commercial Vehicle Market, 2009-2013
4.1 Supply
4.1.1 Production Capacity
4.1.2 Output Volume
4.2 Demand
4.2.1 Demand Volume
About Us
MarketResearchReports.Biz is the most comprehensive collection of market research reports. MarketResearchReports.Biz services are specially designed to save time and money for our clients. We are a one stop solution for all your research needs, our main offerings are syndicated research reports, custom research, subscription access and consulting services. We serve all sizes and types of companies spanning across various industries.
Contact
M/s Sheela
90 Sate Street, Suite 700
Albany, NY 12207
Tel: +1-518-618-1030
USA – Canada Toll Free: 866-997-4948
Website: http://www.marketresearchreports.biz/
Blog: http://mrrbizreports.blogspot.com/