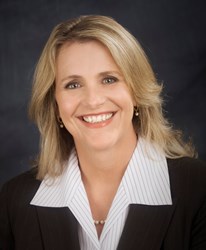 As we look forward, we strive to continue to strengthen and build upon our already strong relationships...
Port of Hueneme, California (PRWEB) January 15, 2014
The Port of Hueneme Board of Commissioners voted in officers for 2014 at their first meeting of the year held January 13, 2014. Senior Commission member and former five-time President Jess Herrera nominated Commissioner Mary Anne Rooney to take the helm as president. Rooney's nomination received unanimous Board support and for the first time in the Port's 77 year history a woman takes the office of Board President.
Commissioner Herrera was named Vice President and Commissioner Manuel Lopez was voted Secretary. Commissioner Arlene Fraser shared her enthusiasm for the upcoming year and noted that she looks forward to being an integral part of the team.
Commissioner Jason Hodge received accolades for his service as Board President in 2013 and acknowledged all board members for their spirit of cooperation and collaboration adding, "The Board's main strength is derived from its diversity. I commend my co-commissioners for their service, leadership and vision. Together we pursued a strong agenda around economic growth, job creation, environmental stewardship and community engagement."
Commission President Rooney kicked off her leadership post delivering a brief statement of priorities for 2014. As part of this address Rooney remarked, "As we look forward, we strive to continue to strengthen and build upon our already strong relationships with our customers, the neighboring cities of Port Hueneme and Oxnard, the Navy Base, the County, VCTC, and the Board of Supervisors. We will continue to put our breadth of resources to work to assist the business community in increasing opportunities that exist through our unique organization." The Commissioners address is posted online at http://www.portofhueneme.org
The Port of Hueneme is one of the most productive and efficient commercial trade gateways for niche cargo on the West Coast. The Port is governed by 5 locally elected Port Commissioners. The Port moves $7 billion in goods each year and consistently ranks among the top ten U.S. ports for automobiles and fresh produce. Port operations support the community by bringing $1 billion in economic activity and creating 9,448 trade-related jobs. Trade through the Port of Hueneme generates more than $63 million in annual state and local taxes which funds vital community services.
We Make Cargo Move