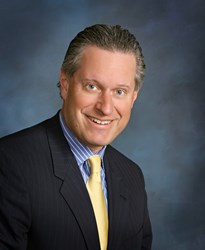 With 22 years of experience helping first time home buyers find the perfect mortgage, we're worth the call 919 771 3379.
Raleigh, North Carolina (PRWEB) December 29, 2013
First time home buyer dos and don'ts, along with three important steps, explained by Irene Higginson and Andy May. Being a first time homebuyer is stressful, there's no two ways about it. All the experts - and so little knowledge. A new home buyer should be very leery of poor advice from their bank or credit union 18 year old (currently one of the only federal government requirements for a "loan officer" at a bank or credit union). Hiring a licensed professional will prohibit the following bank tricks:
1) No Prepayment Penalities (it's illegal for brokers to slide these in, but not banks and credit unions);
2) Charging both Points and YSP (yield spread) - it's illegal for brokers to do both, but banks and credit unions frequently do;
3) Charging more than 3% in fees - brokers rarely if ever charge the high fees that are more common at banks and credit unions;
4) Changing the rate, fee, or terms of the loan shortly before closing is a big no-no.
Pick a licensed professional and be a smarter consumer. The top three strategies for a new home buyer are as follows:
Strategy number one - Maximize your credit scores with a broker
Go to http://www.adrmortgage.com and understand credit scores. A 760 or higher is solid gold. 740 or higher and you'll still receive the best rates, but sometimes rates tick up a little. Below 680 - banishment to FHA and it's attendant higher MIP (mortgage insurance premiums). Call a local broker to get a real credit report. There are over 30 different types of reports, and only 1 type of mortgage credit report (RMCR) - so invest your time getting the real one, and don't be fooled by free credit reports, free is foolhardy;
Strategy number two - Right Size Your Loan
Do not put 20% down unless you are flush with cash. According to Irene Higginson, Allen Tate Realtor, "many consumers believe they have to put 20% down on a loan or risk purchasing a mortgage insurance policy (the type that may go into a captive reinsurance arrangement - and costs about double what a mortgage broker charges)." That large down payment will only save about .25% in the interest rate for 15 or 10% down payments and about .5% for a 5% down payment. Why bother to be cash poor and risk a missed mortgage payment over $40/month/$100,000 of debt? Consumers need a licensed professional to advise them of the myriad options available to minimize risk. Remember, the mortgage insurance is required to leverage above 80% loan-to-value - but the consumer should find the lowest cost option (ask a mortgage broker as other options may exist).
Strategy number three - Ask a licensed mortgage loan officer for a Realtor referral
Ask a licensed professional loan officer for the name of a Realtor - after getting a pre-qualification for an ideal loan size (don't go for the highest qualifying loan size).
The last strategy is the most important, because sometimes the Realtor will push an in-house unlicensed loan officer relationship over the financial health of the consumer. Contact a licensed mortgage broker first, and let them help select a Realtor. That's the best way to go, according to Andy May, owner of ADRMortgage.com and a highly educated and dedicated mortgage professional. Irene Higginson at http://www.ihomesnc.com 919 389 7778 is an excellent Realtor in the Triangle and can help facilitate the search for your perfect home.
Get the most value out of your home purchase by working with licensed professionals that have significant experience. You'll be thankful you did. You can find additional information from Andy May, mortgage expert, at Andy May's blog. ADRMortgage.com was founded by Andy May in 2005. For additional information please go to http://www.adrmortgage.com or contact Andy May directly. License number 103418 and 88010.