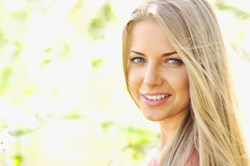 People who are looking to boost their self confidence and take pride in their reflection once more should definitely consider fractional c02 laser resurfacing. This non-invasive procedure is the perfect way to refresh and take years off your face
Newport Beach, CA (PRWEB) December 28, 2013
Many Newport Beach residents mistakenly believe that the only way to rejuvenate their appearance and enjoy a younger-looking face is to have cosmetic surgery performed. While cosmetic surgery procedures such as the facelift do provide patients with long-lasting results, there are other non-surgical options available.
Dr. Kevin Sadati, a facial plastic surgeon who services the Orange County region, believes the fractional c02 laser procedure is beneficial for many types of people in the region, and he has released tips to help patients decide if this is the right choice for them.
"Facial rejuvenation can be achieved through many different types of procedures, but the fractional c02 laser resurfacing procedure produces stunning results. This non-surgical procedure allows patients to enjoy a refreshed, more vibrant appearance without undergoing a major surgical procedure," explained Dr. Kevin Sadati.
What is the Fractional C02 Laser Resurfacing Procedure?
During this procedure, the surgeon will use a fractional c02 laser tool that is designed to revitalize a person's appearance using state-of-the-art laser technology.
The laser tool is applied directly to damaged areas of the skin, where the pulsating beams destroy the damaged skin allowing the skin to renew itself.
This procedure offers many benefits for the patient, including improved accuracy on treating fine lines and wrinkles on a person's face, superior results, minimal downtime and little risk of complications after the procedure is complete.
How Do I Know if This is the Right Procedure for Me?
Patients who are looking to improve their appearance but cannot commit to a more extensive cosmetic surgery procedure can benefit from fractional c02 laser resurfacing. There is little downtime associated with this procedure, making it a good choice for people who cannot take time off of work or school in order to have a surgical procedure performed.
Dr. Kevin Sadati recommends that all patients are in good physical and mental health prior to opting to have this procedure performed. This is important for any type of cosmetic procedure, whether it is a surgical procedure or a non-surgical procedure.
The ideal candidate for this procedure has age spots, dark spots, hyperpigmentation, sun damage, acne scars or fine lines and wrinkles on their face. These are the types of skin issues that can be treated with fractional c02 laser resurfacing, and patients who have these signs of skin damage will have the best results after the procedure has been completed by Dr. Kevin Sadati.
"People who are looking to boost their self confidence and take pride in their reflection once more should definitely consider fractional c02 laser resurfacing. This non-invasive procedure is the perfect way to refresh your look and take years off your face," noted Dr. Kevin Sadati.
Patients who are interested in learning more about their non-surgical facial rejuvenation options should take the time to set up a free cosmetic consultation with Dr. Kevin Sadati. To find out more information about this procedure and learn about its benefits, contact Dr. Kevin Sadati's office today.