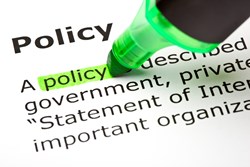 One of my employees constantly texts during staff meetings and it's irritating to me and disrespectful to others.
Anchorage, Alaska (PRWEB) December 29, 2013
Lynne Curry, Ph.D., SPHR (CEO of The Growth Company, Inc.) has over 30 years of experience in management consulting and frequently receives questions from clients regarding situations in the workplace. Today, Dr. Curry releases an article directed toward employers struggling with employees texting and using other social media outlets at work.
Dr. Curry received an email from a client, "One of my employees constantly texts during staff meetings and it's irritating to me and disrespectful to others. I've repeatedly told her to cut it out but she says her texting doesn't distract anyone if she's doing it unobtrusively."
"This morning when she slid her BlackBerry out during an important discussion, I glanced at her and shook my head; she kept texting. After 20 minutes, I finally had enough and grabbed it from her. After the meeting she called me a jerk and told me the BlackBerry makes her really productive and that she's fully capable of multitasking. I didn't believe her, still had the BlackBerry in my hand and decided to prove a point by reading several of her text messages. She wrestled for the BlackBerry, telling me I had no right to read her texts and I told her, 'If they're done on work time, I can read them.' I did; the three messages were clearly personal and I told her she shouldn't be doing them on work time."
"She left the job site, telling the receptionist I'd made her so upset she couldn't work. I need some help here."
Read on to find out how Dr. Curry responds…
CLICK HERE to read the full article.
The Growth Company, Inc. is a Human Resource and Management consulting firm specializing in soft skills training, facilitation and mediations as well as investigations, coaching and manual/policy write ups and re-writes. The Growth Company, Inc. was established in 1978 and is one of the longest lasting consulting firms in Alaska.
For further information about The Growth Company or Dr. Lynne Curry click here. The Growth Company also has a Workplace Coach Blog, where Dr. Lynne Curry and other HR professionals post about everyday situations that a manager or supervisor may come across. They provide insight and the correct way to approach and handle these situations.