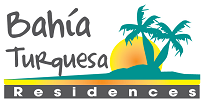 Phoenix, Arizona (PRWEB) February 04, 2013
Bahia Turquesa, a beautiful vacation destination located in the lush tropical country of Costa Rica, happily announces the completion of their latest construction project at their Jade Beach Club.
The resort, situated on the beautiful beaches of Playas Del Coco, proves to be a top destination for vacation goers eager to relax on the beaches or explore the lush Costa Rican forests. Bahia Turquesa regularly provides top-notch accommodations and amenities to Costa Rican travelers.
The new complexes ensure that more guests can experience the beauty of Costa Rica, whether they are staying in the European-styled ocean-view units situated along the foothills, or enjoying the privacy of a secluded villa. Bahia Turquesa is one of the biggest and best developments in the Guanacaste region. The Jade Beach Club features three community pools and a community grill, allowing visitors to enjoy Costa Rica's beautiful, year-round climate.
Tourism in Costa Rica is the fastest growing economic sector of the country, and one visit to Bahia Turquesa will explain why. With full kitchens, cable TV, full laundry facilities, swimming pools, and more, it is easy to understand why vacationers flock to this area, and return time and time again to stay at the resort.
Along with the included amenities, there is plenty to do locally, as well. Nearby the new resort are banks, ATMs, supermarkets, pharmacies, casinos, restaurants and bars, and car rentals... all making visitor's stays that more convenient. Not having to travel far from the beach for anything, is one of the many reasons people choose to stay at Bahia Turquesa.
Nearly a quarter of Costa Rica is covered in National Parks. Because of this, visitors to Bahia Turquesa will not be far from an unforgettable natural escape into the Costa Rican forests. Visitors will come across sloths, sea turtles, exotic birds, and monkeys as they trek through the naturally preserved parks. Because the Costa Rican climate can be enjoyed year round, the chance of encountering these native creatures is always high.
Surfing is a huge draw to the region. Nearby to Bahia Turquesa are the world famous Witch's Rock and Ollie's Point. These surf breaks are world-renowned and often featured in surfing magazines for their adrenaline pumping experiences. Anyone interested in surfing should not pass up the opportunities these locations offer.
The Jade Beach Club is particularly close to La Dolce Vita a lovely dining experience at picturesque El Pueblito. The beautiful botanic gardens are also within walking distance of the beach club. For fine dining, visitors can drop by Cafe de Playa, and enjoy dishes exclusive to daytime and nighttime menus, as well as enjoy their selections of wine and sushi rolls. Cafe de Playa regularly offers guests the opportunity to enjoy concerts and art shows from local and international musicians and artists.
Travelers planning a trip to Costa Rica, need look no further than Bahia Turquesa for the full Costa Rican experience with the comforts of home and the pleasures of vacation.
****
Bahia Turquesa Costa Rica:
Playas del las Palmas
Centro Comercial El Pueblito
Playa del Coco - Guanacaste
Phone: (506) 2 670 1326
Email: sales(at)playasdelaspalmas(dot)com
Website: http://www.playasdelaspalmas.com