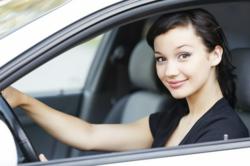 Save up to 75% on Car Insurance. Lowest Rates from $19 a month!
(PRWEB) February 07, 2013
BetterInsuranceChoice.com, click here to visit the website, has introduced new auto insurance matching platform. Consumers enjoy high savings on insurance either by working with nationwide insurance companies directly or by letting BetterInsuranceChoice.com match users with providers that fit the needs.
Shopping for car insurance has long been such a hassle that most people have simply relied on their insurance agent to find a policy for them. The only way to know if they were really getting a good deal was to gather all their documents and call or visit a number of other insurance agents, repeat all their information each time and wait for that agent to give them a quote. It was simply easier to stay with the same insurance company for years, even if it seemed the premiums were high.
Even as insurance companies developed websites and people gained the option of shopping online, it was still necessary to visit each companies' website and enter all the relevant information each time. While it was easier than it had been, it was still took more time than many people had or cared to spend shopping for insurance.
Click here to get $540 per year auto insurance savings.
The advent of insurance shopping websites addressed part of this problem. These sites offered free assistance in helping people shop for car insurance by giving them the ability to enter all their information one time, and then the website sent the information to various insurance companies. Those companies would then return a quote to the customer.
However, those companies could be anywhere in the nation or only on line, and many people still want the option of having a local insurance agent who can help them when they have questions or need to file a claim. They don't want to rely on a website and a toll-free number to handle everything.
Now there is a simple way to shop for car insurance locally. BetterInsuranceChoice.com has been developed to combine the best of the insurance shopping websites with the desire to find a local insurance agent. Shoppers log on to the website, select the type of insurance they are looking for and their zip code. They are then presented with a list of the insurance agents in their area who can help them. They can then click on the links to the agents they are interested in.
This website can also help you with finding a local agent for all your insurance needs. By using this site, you can decide what types of insurance you want and find an agent you feel will best suit your needs, all from the comfort of your home and on your own time. No more having to drive around town to different agents or worry that you won't have a real person to help you when you need to file a claim. This website can help you find the right agent for all your insurance needs.