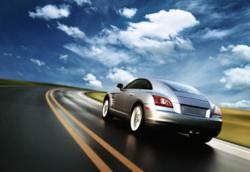 Roadside assistance included with collision coverage. 24/7 claims reporting & online repair tracking.
(PRWEB) February 04, 2013
Newly launched Blue Flag Insurance offers low rates, new benefits and more discounts. This website allows car owners to search for the policy that is best for their needs from the comfort of their own home. Click here to visit the website.
In the past, securing a new car insurance policy often included many phone calls and repeated trips to various insurance agencies. The entire process could quickly become frustrating and tedious. With this new insurance comparison website, the search for a new policy is greatly simplified. All that is required of the car owner is to access the website, select the type of insurance that they are seeking and then enter their zip code. After completing these few easy steps, a detailed list of all the insurance agencies within the local area is generated. The list can then be carefully searched until a suitable agency is found.
Click here to save up to 45% on auto insurance.
At one time, searching for a new car insurance policy could become expensive. The cost of traveling from one insurance agency to another could be costly because of the price of fuel alone. Fortunately, such searches are no longer necessary. With this new insurance comparison website, unnecessary costs can be avoided because the user can find some of the information they need before contacting any agencies at all. Also, because they are presented with a list of insurance agencies throughout the surrounding area, anyone can determine if a particular agency is right for them without having to drive a great distance.
In the digital age, finding the best car insurance agency is not like it used to be. This new insurance comparison website offers convenience and a powerful search ability to anyone who accesses it. Because the only required information is the type of insurance sought and the local zip code, there is no risk of sensitive personal information being compromised. The penalties for driving a car without an insurance policy can be quite serious but now there is a simple way to avoid any such risks. By using online insurance comparison, drivers can achieve security at their convenience.