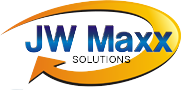 Scottsdale, AZ (PRWEB) February 21, 2013
Internet reputation repair specialist JW Maxx solutions is one of the top online reputation management firms in the industry, and as such they release useful tips and tricks every month to assist clients in managing their online reputations. In preparation for March, JW Maxx Solutions has released three reputation management tools every business must know to rehabilitate their online presence in 2013.
Internet reputation repair specialist JW Maxx Solutions recommends that clients get a hold of their reputation as soon as possible, which minimizes the negative repercussions. The easiest way that businesses can take control of their reputation is through programs like BrandsEye. This is an online tool that is essential in companies managing their own reputations. Through this site, companies can try a two-week free trial that will compare company profiles to their competition, showing all the views of their brand online. Some companies choose to manage their online reputations themselves, and this tool is one of their most important assets a company can use in managing their own reputations.
Internet reputation repair specialist, JW Maxx Solutions, also recommends that companies seeking to manage their own online reputations use Brandwatch as their second tool in rehabilitating their online reputations. Brandwatch is a platform that shows what is being said about a business on all social media platforms. This tool really comes in handy when companies are seeking to have fast access to what their consumer base is saying about them.
Internet reputation repair specialist JW Maxx Solutions reveals that he final tool that companies should utilize is in the form of Naymz. This site is free to join and companies can interact with customers, and receive a score on their profile which helps improve their online image. Companies that use this site appreciate that it is free and like the results that this added form of consumer interaction is doing for their business.
These are a few of the tools that JW Maxx Solutions recommends companies use to improve their online reputations for 2013, however those companies that are having serious issues should solicit the services of professional reputation specialists.
****
Online reputation management company JW Maxx Solutions can be contacted at:
http://www.jwmaxxsolutions.com
(602) 953 – 7798
11811 N Tatum Blvd, Suite 3031
Phoenix, AZ 85028