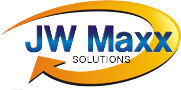 Scottsdale, Arizona (PRWEB) February 19, 2013
ORM JW Maxx Solutions is a company that is focused on providing personalized consultations to improve client's online reputations, and this coming month JW Maxx Solutions will introduce some of the top ways clients can protect their online identities. Companies are focused on their online reputations, now more than ever, because consumer bases rely on the information posted online to make informed purchases. It isn't enough for companies to rehabilitate their online reputation they also have to protect themselves from issues that can arise in the future because of mismanaged accounts, and cases of stolen identity.
ORM JW Maxx Solutions recognizes the need for companies to protect their identities online because this is an important facet of online reputations. Companies can rehabilitate their online reputations all that they want, but JW Maxx Solutions reminds clients that f someone hacks into their accounts they can always post damaging information. This is why JW Maxx Solutions is teaching these tricks of the trade in individual consultations throughout the coming months, to protect clients from unnecessary security breaches.
ORM JW Maxx Solutions informs clients that there are three main tips that will protect their identity online, and the first is password protection. Years ago it was though that an ideal password would be a random mix of letters and numbers, but keystroke readers can find out these passwords really easily, and this is why JW Max Solutions reminds clients to use common passwords like "GoldenApples". Through using phrases the password is harder to locate ensuring a higher level of security.
ORM JW Maxx Solutions reminds clients to change access codes and passwords frequently. All too often companies forget that online security is must as important as a building security system. So, just like door codes that get changed every few months, so should online access codes. Through frequently changing passcodes, companies ensure that disgruntled employees no longer have access to accounts, and this frequent passcode shift makes it harder for people to hack into accounts.
Finally, for the ultimate online protection in 2013, ORM JW Maxx Solutions recommends that clients not use any free Wi-Fi connections to access personal information online. Many people are numb to the fact that people some people set up free Wi-Fi connections just to spy on unsuspecting people, which can cause unwanted access to bank information, emails, and other sensitive information. To totally remain protective only use trusted sources for Wi-Fi.
These are several of the useful tips that ORM JW Maxx Solutions is sharing with clients, to assist them in their online reputation management in 2013.
****
JW Maxx Solutions can be contacted at:
http://www.jwmaxxsolutions.com
(602) 953 – 7798
11811 N Tatum Blvd, Suite 3031
Phoenix, AZ 85028