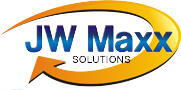 Scottsdale, Arizona (PRWEB) February 01, 2013
Facebook is a social media giant with over one billion active users and has been changing interpersonal relationship since 2004. It's a straightforward platform that caters well to every age group and generation; however, there is a concern brought about by the uneasiness of privacy concerns and online social media etiquette that many lack when using social sites like Facebook. "Status updates about a company or brand that is in a negative light can be re-shared and become harmful if gone viral. Even if the user did not intend that to happen. Posts about nonsense will cause users to unfriend someone or a company as well. It is important to understand what causes people to like what you say and what causes them to leave your connection." says reputation management company JW Maxx Solutions.
Any way you look at it, the Facebook site provides a complex network of content created by users that is unmatched in its diversity. When Facebook is used to stay in touch with friends and family, it can turn Facebook into a personal and often private affair. Through vigilant assessment, reputation management company JW Maxx Solutions has found the most essential tips for any Facebook user to understand.
JW Maxx Solutions recognizes that updates are very meaningful and useful but they should be checked for importance and frequency. In determining their tips, reputation management company JW Maxx Solutions calls a specific scientific study. As outlined by the University of Colorado study, "posting too often about unimportant matters" was found to be the top reason behind unfriending. This was the most popular reason ahead of such reason as "falling out of touch" and "posting volatile or insulting information." Bottom line is that nobody wants to be a friend with someone who talks incessantly about mundane events.
Reputation management company JW Maxx Solutions has found that the issue is furthered when the Facebook pages of public companies also post too much. Costumers are not going to be thrilled to see a new post every three hours no matter how much they like a product. Spamming like this will only annoy people. Reputation management company JW Maxx Solutions goes on to recommend that organizations on Facebook that run multiple accounts to not post identical messages on all the walls at the same time. People who subscribe to multiple of those accounts will be annoyed. That's the only thing worse than tons of messages a day is the same message from several different sources at the same time. Doing either of those things is a quick way to lose fans quickly and create negative buzz.
Reputation management company JW Maxx Solutions realizes that it is a tough line to walk to keep people interested and engaged without irritating them. Successful companies generally only post around four times a week and it is always important information.
JW Maxx Solutions, one of the leading reputation management companies, is very knowledgeable concerning online content control and information distribution. With experts in public relations and advertising, JW Maxx Solutions is equipped to write convincing, factual, and powerful content to place online for businesses. In addition, JW Maxx Solutions, as a means to its reputation management business, understands the optimization and prioritization associated with online searches and is able to boost such entries, posts, and press releases to the top search results online where they can easily be found.
****
Online Reputation Management, JW Maxx Solutions Contact:
11811 N Tatum Blvd, Suite 3031
Phoenix, AZ 85028
Phone: (602) 953 – 7798
Email: info (at) jwmaxxsolutions (dot) com
Website: http://www.jwmaxxsolutions.com/