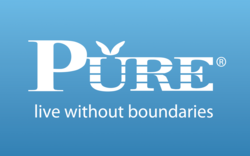 PURERooms provides a safe haven. Worry less about the discomfort that allergies bring and focus more on the travel experience.
Buffalo, NY (PRWEB) February 01, 2013
PURE Rooms is leading the hotel industry by providing guests with a more luxurious travel experience. No matter where you stay, PURE is leading the way for Preventing Allergies in all of your living spaces and indoor air environment.
With the highest quality air available, PURE Rooms are ideal for travelers with allergies, asthma, or just looking for an over-all healthier, stress-free travel experience.Brian Brault, CEO of PURE Solutions, a provider of healthy and allergen-free environments, says "to keep the standards and the expectations high for guests, each PURE Room undergoes a very vigorous process."
The luxury of a PURE Room begins with a PURE Deluxe Air Purifier. The PURE Deluxe Air Purifier is a Class II Medical device and kills up to 98-100% of airborne allergens and viruses that cause allergies and asthma. The PURE Deluxe Air Purifier was developed through a United States military grant focused on germ warfare. DFS Technology has been incorporated into the Pure Deluxe Air Purifier providing certified destruction rates of microorganisms and up to 99.99+% particle captures. The PURE Deluxe Air Purifier is not the only element that classifies a hotel room as a PURE Room. Each room also undergoes a 7-step purification process.
PURE Solutions 7-step patented purification process was developed to ensure that each room has the highest quality air. The process systematically sanitizes the room. From the cleanliness of the air, to the furniture, and even the bedding, the entire room is sanitized. Regular maintenance is performed to keep PURE Rooms certified allergy-friendly. PURE Solutions innovative process not only aids in preventing allergies but also provides an over-all healthier travel experience for everyone.
When planning a vacation this winter make accommodations with PURE Room. With PURE Rooms now in over 300 hotels, accommodations can be easily made at some of the most luxurious vacation spots in America. PURE Room locations are available at http://www.pureroom.com/find_a_pure_room
About PURE Solutions North America
PURE Solutions' innovative system for hotels and conference centers provides PURE rooms, an allergy-friendly room which results in indoor environments that have been treated to remove 98-100% of bacteria and viruses. The PURE room concept utilizes state-of-the-art purification techniques whereby each room is treated comprehensively to remove allergens and irritants from all surfaces, fabrics and air flow. Over 300 of the nation's top hotels have installed PURE to date and this system is being adopted at a rapid rate by hotels worldwide. Pure Solutions received the 2008 Innovator Award from The School of Hotel Administration at Cornell University. For further information, see http://www.pureroom.com.