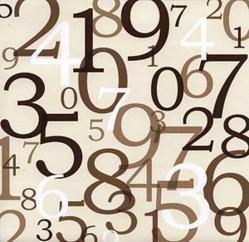 What I have always found interesting about numerology is that each of us was born with a set of numbers unique to us. These numbers are the gateway to the depths of our personality.
~ Eric McCallum
Phoenix, AZ (PRWEB) February 18, 2013
Premium Astrology and Master Numerologist Eric McCallum have been working together for years to help men and women all over the globe on their path of enlightenment. In addition to free numerological reports and a broad multi-pronged social media platform, Premium Astrology and Eric McCallum assist clients on a day to day basis in their quest for clarity and direction in their lives, all using the power of numbers! Many people today have become skeptics in the field of psychics, mediumship, and the services provided by numerologists, and rightfully so. Unfortunately bad apples in the industry of astrological services make it difficult for others to believe in credible products and services or reputable companies offering authentic and reliable services. The services provided through world famous Master Numerologist Eric McCallum at Premium Astrology and Numerology Secret however prove that this is a company that is an exception to the rule of skepticism in this field, and they have the growing client base and mass of testimonials to prove just that.
Before enlisting the services of any numerologist, it is always a wise and recommended idea to review how these services have worked for others in the past before investing hard earned dollars. The testimonial base at Numerology Secret and Premium Astrology is enough to show potential readers that their services have been beneficial to many people all over the globe. Unlike other companies that "tweak" or "edit" the testimonials they receive in order to enhance their marketing efforts, the testimonials you find published at Numerology Secret are published as is, as they come in, to illustrate the words from the clients directly. These are just a few examples of the many testimonials found at Numerology Secret and through Eric McCallum's social media platform.
"I have been struggling lately trying to find perspective. Eric's numerology report showed me a path for the future. I have found balance and my stress has gone out the window!"
Jennifer-US
Life Path Number: 7
"I never knew what power lied in the numbers surrounding my name and birthday. My secret numbers match perfectly with me and are a great reflection of what I truly value in life."
Robert-Australia
Expression Number: 4
"My friend and I each got a personal Numerology Secret Report. Our unique Soul Urge and Life Path numbers are so accurate to our different personalities. Very enlightening!"
Claire-US
Soul-Urge Number: 9
When it comes to helping others on their path to enlightenment, there is nothing that gives world famous Master Numerologist Eric McCallum more joy than hearing about the success and abundance of each of his clients and friends. He offers these opportunities through each of his social media pages, and through Premium Astrology itself. When Eric can't be online to answer these questions and concerns, the exceptional client care team at Premium Astrology is there to do just that for her. Visit Premium Astrology today and become the next glowing testimonial for Eric!
###
Premium Astrology is proud to have had the privilege of helping men and women all over the world enhance the quality of their lives through services of spiritual enlightenment. Premium Astrology provides fast and reliable numerologist reports and a wide variety of other services through the experience of Master Numerologist Eric McCallum at Numerology Secret. The individual success of each of their clients is their highest priority, and Premium Astrology is available to provide live support twenty-four hours a day seven days a week.