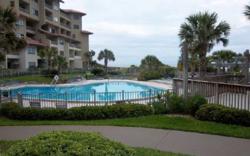 Amelia Island REO... "Paradise Found!"
Fernandina Beach, Florida (PRWEB) February 02, 2013
Many luxury properties are in distress and must be placed in REO status because the homes did not sell at foreclosure auction. Prudential Chaplin Williams has numerous professionals who can help to sell REO properties or who can show REO properties to buyers. The updated website can help buyers find the homes they desire.
Currently, there are 1,314 homes on the market, and the number is increasing. The average list price is $401,885 and has increased over nine percent since last month. The median list price of homes in Fernandina Beach is $249,950. The market seems to be recovering in this area. Now is a good time to buy while the prices are still low.
Amelia Island, Florida's Fernandina Beach has a number of REO properties listed on the site. The typical property has three bedrooms, three bathrooms and one-half bath. Some of the properties have four bedrooms, four bathrooms and one-half bath.
Some of the properties are up to 5200 square feet in size, but the average home is between 2,500 and 2,800 square feet in size. Fernandina Beach homes feature luxurious amenities such as hard wood floors, granite countertops, marble vanities, travertine tile and cherry wood cabinets.
The homes may be REOs, but the homes' structural integrity has not been compromised in most instances. Some homes may need repairs, but Chaplin Williams Realty can monitor and manage the details to facilitate the process. From start to finish, the experienced professionals at Chaplin Williams Realty can help to make the entire process go along smoothly.
Chaplin Williams Realty works to keep the lawns manicured and to keep the homes in sellable condition. Since the homes are within close proximity to the beach and other attractions, the REO affordable homes are more attractive to buyers and increase the sellers' chances of selling their homes. Amelia Island, Florida's Fernandina Beach REOs, bank owned homes and foreclosures are some of the most desirable in Florida.
Chaplin Williams Realty is considered to be one of the best for managing the process for the Fernandina Beach REOs. The company has successfully handled numerous REOs and has the expertise for handling REO properties and helping any buyer searching for a REO for less.