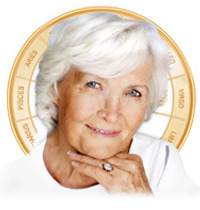 Phoenix, Arizona (PRWEB) February 06, 2013
Premium Astrology has been in the business of providing astrological reports and numerology guides to men and women all over the globe for a number of years. These reports and guides range in terms of the detail offered, and the cost of services. Many customers just starting their journey of enlightenment, or simply seeking reports for entertainment purposes, can begin their experiences with Premium Astrology at no cost to them, to give them a taste of these services and the accuracy within before deciding to purchase a full report, book, or reading. But not every client with Premium Astrology is required to pay a dime in order to enjoy the full extent of services provided from this reputable company. Whether a client has obtained a free reading, or is interested in expanding their interest in the fields of numerology and astrology through the purchase of a product, they will now always have access to full support and customer service from the professional Client Care team established by Premium Astrology that has set an almost unsurpassed level of customer care to each of their friends and followers.
Many people that enjoy the services and products from an astrological company are often required to pay a nominal fee in order to enjoy the full customer care experience. Either that, or an individual will receive one of these reports from a less than reputable company and never hear from them again. Unfortunately, many people seeking this kind of information don't always have resources available to them to pay for a full service, or are only seeking the information for entertainment purposes. Even so, the information contained in one of these reports, as accurate as it may be, can be difficult to understand for those getting this information for the first time. For people like those, or any client that needs information explained or beyond their first astrological report, the client care team at Premium Astrology is committed to leaving no stone unturned for each and every one of their customers, readers, and followers. As such, they are showing their commitment to their customers and friends by maintaining a Client Care Team that is available to their friends and followers 24 hours a day, 7 days a week, through Live Online Chat or email support.
In addition to the free astrology and free numerology reports provided through Premium Astrology, Premium Astrology also offers several multi-pronged social media platforms to meet the needs of their clients at absolutely no cost to them. Both their Norah Guide and Numerology Secret branches of this company provide free daily updates on each of their social media pages, to provide additional information to their clients that will help them understand their reports and services. In addition to these free services, the Client Care team at Premium Astrology is also available through online chat at no cost to ensure each of the needs of their clients is attended to without hesitation.
In an industry where so much skepticism exists, Premium Astrology and their Client Care team are committed to setting a very high bar in terms of attention and detail to show their clients and friends that they are not one of those companies that will leave their clients and friends in the dark after engaging in their services. For clients that are unable to reach the Client Care team by phone or through online chat, the services of customer support can be accessed through email or by direct message on any one of their multiple social media pages. This unsurpassed commitment makes the Client Care team and the entire team at Premium Astrology, one of the most credible and accessible astrological companies to date.
###
Premium Astrology is proud to have had the privilege of helping men and women all over the world enhance the quality of their lives through services of spiritual enlightenment. Premium Astrology provides fast and reliable astrological reports and a wide variety of other services through the experience of Astro-Clairvoyant Norah Guide and master numerologist Eric McCallum. The individual success of each of their clients is their highest priority, and Premium Astrology is available to provide live support twenty-four hours a day seven days a week.