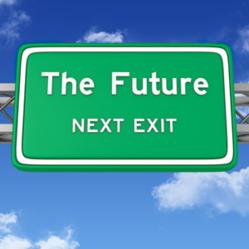 Sorry folks, no Armageddon this year! Try to live without fear or regrets in 2013 – and avoid overspending!
Langhorne, PA (PRWEB) February 25, 2013
People may consult a psychic on what to expect in the upcoming year, and they may or may not believe what psychic tells them. But what if they can consult 100 psychics all at once? That's exactly what happened at Psychic Source, the most respected psychic service since 1989, where 100 seasoned psychic Advisors weighed in on the country's economic, political and spiritual prospects for 2013.
First, of course, the economy: 74% of the psychics surveyed predicted improvements in the employment and financial situation of most people in the U.S. in 2013. Typical responses stressed slow but steady up-ticks over the coming year, with spring and summer as noticeable turning points. "I feel that by June things will become significantly better for most people," was a typical response from psychic Paige.
Next, looking at national and international politics, 50% of the psychics predicted that our opposing political parties will be able to work together more successfully in 2013 than in 2012, while only 13% said they would be less cooperative. (Sure, the bar is very low, but we'll take any improvement we can get!) About 37% said the stalemate would remain the same. On a similar note of cautious optimism, 44% of the psychics said the US will be involved in fewer conflicts around the world in 2013, while 33% predicted more conflicts. "Sorry folks, no Armageddon this year!" declared psychic Betty.
The one area that, not surprisingly, looks grimmer in 2013 through the psychics' gaze is climate change. 59% of the those surveyed predicted more climate-related damage in 2013 than in the year before, while only 21% predicted less. Hurricanes, tsunamis, earthquakes, fires, and floods are all within the realm of possibility for 2013, according to the psychics' predictions.
Overall, then, the message from this formidable group of Psychic Source sages and seers is that 2013 will be a bit better for most of us, but that improvements will be moderate, at least in the material realm, with the climate posing some real dangers.
The area in which we should expect much more drastic improvements, say most of the surveyed psychics, is our spiritual awareness and well-being. Many predicted that this coming year we will learn "thrift and living within one's basic needs, instead of material excess," as psychic Liz put it, and "returning to family and in-person gatherings for low-cost entertainment." The same sentiment was echoed by many others, including love psychic Mazie who predicted we will "reduce our dependence on corporate/commercial products and services, while seeking the spiritual and cherishing relationships."
Amen to that!
About Psychic Source:
Founded in 1989, Psychic Source is the nation's oldest and most respected psychic service. Psychic Source's advisors are experts in astrology, horoscopes, numerology, tarot cards, clairvoyant readings, and many other psychic disciplines. Psychic Source believes in its community of authentic Psychics and stands behind the authentic psychic readings they deliver to clients. Visit them online at http://www.psychicsource.com.