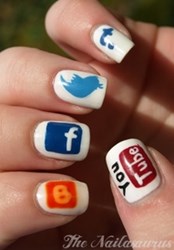 The job market is a tough place to be right now, so job seekers need to think out-of-the-box.
(PRWEB) February 01, 2013
Most job seekers know all about using LinkedIn for networking and job opportunities. Most, however, don't know about the untapped potential of Facebook. Career Confidential aims to change the perception of Facebook with their newest product: the Facebook Profile Tutorial.
The Facebook Tutorial is designed to help job seekers learn how to use Facebook for their job hunt. Job seekers will learn how to create a stellar profile and use status updates to guide hiring managers their way. In addition, the Facebook Profile Tutorial teaches how to use the "like" feature to its full advantage and joining groups that will benefit them by finding those hidden jobs that others will never see. It's a comprehensive guide to using Facebook to get noticed and get hired in this competitive job market.
# # #
Career Confidential is a rapidly growing job search training company based in Texas that specializes in providing job seekers with powerful and customizable tools and techniques to get the jobs they want fast.
Since nationally-recognized recruiting and job search experts Peggy McKee (CEO) and Carl Chapman (CTO) founded Career Confidential in 2009, Career Confidential has grown from one product, the 30/60/90-Day Business Plan, to more than 30 products to guide candidates through every step of the job search.
Career Confidential helps job seekers worldwide. If you would like more information about this topic, or to schedule a coaching session, please call Peggy McKee toll-free at 1-800-691-2562 or e-mail Peggy at Peggy(at)CareerConfidential(dot)com.
Peggy McKee, CEO of Career Confidential explains it this way, "The job market is a tough place to be right now, so job seekers need to think out-of-the-box. A mainstream application like Facebook is an opportunity for job seekers to gain a significant edge over their competitors."
Founded in 2009, Career Confidential's aim is to provide job seekers in every industry with the tools and skills they need to be successful in their job search. Offering a 365-day guarantee and a variety of products to meet every job seeker's needs, Career Confidential is a one-stop source for learning to navigate the job market. More information can be found at http://www.CareerConfidential.com.