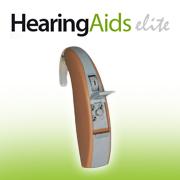 Camas, WA (PRWEB) February 08, 2013
The biggest complaint for hearing aid users has always been the extraneous noise that analog models picked up on. This noise was distracting and added to the confusion and discomfort of wearers. Additionally, individuals did not like the aesthetic look or the physical feel of the older and larger models; today, however, digital hearing aids are smaller, more effective and provide a higher quality of life for wearers. Once, only reducing the volume on a hearing aid reduced the extraneous and distracting noise, of course, lowering the volume of course resulted in wearers not being able to hear the voices and important noises in their surroundings. Digital hearing aids have conquered this challenge through technology that analyzes sounds and determines whether it is noise or speech. It then automatically reduces the noise volume in that frequency while preserving the frequency with speech.
Digital hearing aids have a wide range of features to help the wearer increase their quality of life and hear what they have been missing. The frequency range has increased to ensure that individuals do not miss the important moments in life, while Adaptive Feedback Cancellations and two-channel digital processing help individuals process the sounds in their environment more efficiently by breaking the sounds into a variety of frequencies to match the wearer's hearing loss. Another common complaint in analog hearing aids was feedback. Digital feedback cancellation technology automatically monitors the sounds and adjusts to prevent feedback from reaching the ear.
Individuals can start to experience hearing loss as early as their 50s and while many friends, family members and co-workers notice the change, often many individuals do not recognize a change in their hearing for several years. There are several significant health benefits to treating hearing loss. A recent Johns Hopkins research study, funded by the National Institutes Of Health and published in the Archives of Internal Medicine indicates that individuals between the ages of 40 and 60 with hearing loss are three times more likely to be at risk of falls. This landmark study found that participants with mild hearing loss, were three times more likely to have a history of falling. It is believed that hearing loss causes a disruption in the awareness of an individual's environment adversely affecting gait and balance, leading to potentially catastrophic falls. In addition to falls, research suggests that hearing loss may lead to some forms of dementia. The belief is that hearing loss can lead to an increased inability to process information and scientists are looking into the relationship to hearing loss, hearing aids and dementia.
http://www.hearingaidselite.com is the leader in providing information and state-of-the-art hearing aids to individuals. Even individuals that have a poor experience with analog models are genuinely surprised at how the new digital hearing aids have adapted to help them hear what they want to hear, and not be distracted by superfluous noise and feedback. For individuals wanting to stave off dementia and prevent falls, it is essential that hearing aids be purchased from a reputable business focused on providing the best possible hearing aid solutions backed by a money-back guarantee.
About Hearing Aids Elite
Hearing Aids Elite offers high quality hearing aids online at discounted prices. The website is centered on hearing health and offers consumers educational information on the causes of hearing loss, relevant medical information, the recognized classification system for hearing loss, and much more information. Their money-back guarantee ensures that their customers are comfortable with ordering hearing aids and satisfaction is always guaranteed.