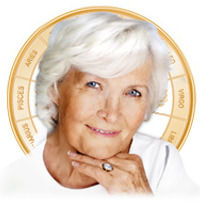 Every Facet of my life changed for the better, Found a job,motivation to go to school for education, Found My Food Blue Twin.. so to speak. I have had done a 180 in everything, just from learning what was holding me back,THANK YOU Norah" ~ Michael P.
Phoenix, AZ (PRWEB) February 18, 2013
For many years, Premium Astrology has been providing services in the way of astrological reports, numerology reports, transit period guides, and a wide range of other information programs to satisfied clients and friends all over the globe. These services are intended to help others on their path of enlightenment. With these services Premium Astrology offers the disclaimer that these services are for entertainment purposes only. The primary reason Premium Astrology offers this disclaimer is because they take the path of enlightenment of each of their clients very seriously, and they know that every individual's path is just that, individual. Unfortunately other people that don't offer the credibility and accessibility that Premium Astrology can try to use these very disclaimers as reasons to suggest the services of Premium Astrology and Norah Guide are anything less than authentic. Even so, despite what online myths or urban legends may exist about Norah Guide, the Client Care Team and Premium Astrology have overcome these stigmas and rise above many other astrology companies in the industry by receiving new rave reviews from loyal friends and followers every single day.
"Thank you! You have touched my soul and my life!" ~ Joe, Facebook
"Many blessings to you Norah and Premium Astrology. Because of you I found my twin flame." ~Ariella, Facebook
"You have enlightened and empowered me. I will be forever grateful." ~Nancy, About.Me
"Your tarot reading made so much sense. I never saw my love life that way until you pointed it out. Thank you so much for the free card reading, it has changed my entire relationship!" ~ Hailey, Google +
Not every friend and follower will accelerate on their journey of enlightenment at the same rate as others, and so in addition to their astrological services, Premium Astrology offers a wide range of other services at no cost to their friends and followers to support their highest success in better understanding the roles astrology and numerology in their day to day lives. Premium Astrology has launched two distinct seven-pronged social media platforms for their astrologer Norah Guide and numerologist Eric McCallum. These services are designed to strengthen the relationships with their friends and followers, and to support their journey in any way that they can. In addition to these services provided at absolutely no cost, Premium Astrology has established an exceptional Client Care team that is available around the clock to meet and support the needs of their loyal clients and friends. This new step for Premium Astrology sets them apart from others in the industry by making them one of the most accessible astrological services to date.
In this day and age it is very difficult to find a reputable and credible company to work with when it comes to investing time or money into a service or product. This is a day and age where less than honest companies are forced to do whatever they can to get a customer in a tough economic climate. Because of this, many consumers are more wary of where they are putting their dollars on a tight budget. Services in the fields of psychic, mediumship, numerology, and astrology industries bear an even higher stigma when it comes to this notion. Too many companies in the past have left a mark on an industry intended to help people, but the rave reviews consistently received by the Client Care team at Premium Astrology show that this is a company that doesn't have to worry about any of the stigmas or urban legends of online myths.
It is a well established notion that the fields of astrology and numerology are based on science and math, and these facts alone offer credibility to the field, for those looking for another tool in the toolbox on their spiritual journeys. But reputations previously set forth by less than authentic service providers have made it very difficult for many companies in this industry to gain the trust of loyal followers that will stand the test of time. Premium Astrology is a company in the industry however that is rising above those stigmas and setting a very high bar of excellence in client care, and there is ample evidence through their reviews and testimonial pages to substantiate that.
"Your help gave me hope that there is a better live to come - time for change. Your reading was so close to my life. You have given me hope for the future." ~ Kaye Riseley
"Everything I read in the reading was me down to a tee. I am now trying to my life and see the bigger picture. I have been looking for a better paying job but have always steered away from things I thought I couldn't do. I now believe I can do anything I put my mind too." ~ Cheryl Butler
In addition to fan bases that are growing weekly on the two individual seven pronged social media platforms, Premium Astrology offers a client care team that is available to their customers around the clock. By phone, email, online chat, social media messaging, whichever way is easiest for their clients and friends to contact them, the opportunity is there. Premium Astrology knows that today's consumer is more wary, as they should be. They know that every industry bears the burden of less than authentic business practices, and they know that every business in every industry has the responsibility to overcome those reputations by setting precedents in business practices that are honorable for today's budget conscious consumer.
Premium Astrology doesn't simply know that, they practice it every day by supporting their friends, followers, and clients in every way possible. Of course, not every client and friend of Premium Astrology will experience success in their lives at the same rate as others, but for those that do need help and support in this process, Premium Astrology is there twenty-four hours a day, seven days a week.
Premium Astrology is proud to have had the privilege of helping men and women all over the world enhance the quality of their lives through services of spiritual enlightenment. Premium Astrology provides fast and reliable astrological reports and a wide variety of other services through the experience of Astro-Clairvoyant Norah Guide. The individual success of each of their clients is their highest priority, and Premium Astrology is available to provide live support twenty-four hours a day seven days a week.