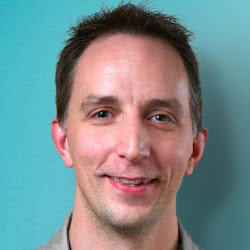 Long term relationships are the things that make or break businesses.
Perth, Western Australia (PRWEB) February 13, 2013
Nu Studio is an SEO company based in Perth, Western Australia. Some know Perth as the most isolated city in the world, but don't be fooled, it's a pretty progressive place when it comes to technology and the web.
Nu Studio founder Steve Deane spotted the gap in the SEO market in Europe in 2012 and has now made moves to expand his company into Ireland. The UK market is next on the list, he says.
"Although the Irish economic climate is not hitting the headlines for any good reason these days, the small business and start-up market is still pretty strong. As SEO is one of the most cost effective marketing options for start-ups it is an obvious choice for business owners," Mr. Deane said.
SEO is one of those great businesses that you can pretty much operate in the cloud. They have a reseller on the ground in Ireland and the work is sent back to the team in Perth. Their day crosses over by 4 hours, and this is plenty of time to make those important phone calls and sort out any issues, he says.
One of their largest Australian clients is a company called Fitquip. They sell fitness equipment, treadmills, home gyms, and more, across Australia via their online store. Whether a treadmill is needed in Canberra, Perth, Melbourne, Sydney, Brisbane or Adelaide a simple Google search will find them on page one.
"Fitquip have been a fantastic company to work with. They understand the importance of a strong online presence, and they have a team of developers we have worked with in order to get their website up and running efficiently."
Mr. Deane says that one of his long-term clients is a personal trainer. They started working together a number of years ago and have traded hour for hour since - a win-win contra deal.
"Long term relationships are the things that make or break businesses. Many in our industry have the churn and burn attitude towards clients, and that is good for no one in our opinion."
###
REF:NS20130213