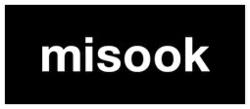 (PRWEB) February 05, 2013
Rodeo Drive Resale (http://www.shoprdr.com), premier reseller of discount Christian Dior heels, Balenciaga wallets, Prada shoes, and other beloved fashions, continues to pass the savings along with unbeatable prices on an assortment of items by Misook.
ShopRDR.com welcomes the Misook clothing line to its online store by offering deep discounts on the popular brand. Sale items include Misook black stretch pants, long skirts, jackets, tops and tanks. ShopRDR.com is currently offering amazing deals on Misook items, all of which are backed by a 100% guarantee of authenticity.
eBay's Trade Assistant Program had this to say about Misook:
"[Misook] clothing is a wonderful acrylic knit line that is comfortable, easy to care for and great for traveling. The knit is a tight weave and because it is 100% acrylic it is machine or hand washable (some of the older items also contain rayon, but are still washable). This lightweight fabric resists wrinkling and packs well for travel making it a must have wherever your journey takes you. One thing I like about Misook clothing is that it is very easy to remove stains and spots from this clothing. With a pre-treatment and washing according to the care instructions I find that few stains do not come out of the fabric. The clothing is loose fitting and has elastic waistbands for comfort so they are wonderful for casual or career wear. The next time you fly or have to sit in meetings consider wearing this line. They have a wide array of jackets, skirts, pants and tops in classic black or navy, but also have very vibrant colors such as geranium, pacific blue or salmon to name a few. You can pack fewer items for a week-long trip by mixing and matching various pieces. With proper care your Exclusively Misook items can be worn for years and because they hold their value they can be sold when you are ready for new. "
Rodeo Drive Resale (shopRDR.com) has built a reputation of providing amazing deals on handbags, clothing and accessories from the top designers of upscale fashion. The company offers a 100% guarantee of authenticity on each item sold, and works daily with a network of clients looking to buy, sell, or for consignment of their luxury goods. ShopRDR.com loves high-end fashion, and believes finding a high quality, classic piece should be an easy, enjoyable -- and most importantly -- hassle-free shopping experience. For the finest in Louis Vuitton, Chanel, Prada, Gucci, St. John Knits, Christian Louboutin, Tiffany & Co. and more, visit RDR online at http://www.shopRDR.com or call 1-888-697-3725.