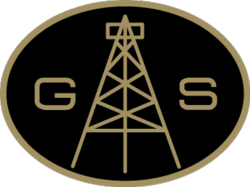 Houston, Texas (PRWEB) February 18, 2013
G.A.S. Global Resources ("Global Resources") maintains a thorough understanding of global immigration and Visa processes, as well as global logistics, travel support, HR responsibilities, and employee relations/support.
2012 marked a year of advancements and growth for the Global Resources Department. New forms of processing and reporting were instituted to improve employee tracking and several new global entities were established. Throughout 2012, Global Resources approved over 50 U.S. Visas. Globally, the team secured 17 Foreign Visas including an Australian Business Sponsorship. Global Resources also supported 90 inbound and outbound Expats. Overall, Global Resources arranged more than 150 trips to and from the United States for its employees and managed the scheduling of air, housing, and transportation services.
Global Resources anticipates 2013 to be a busy year. Visa activity and travel is expected to increase throughout 2013, both domestically and abroad as companies turn to international manpower to fill project needs. In order to address these projected needs, Global Resources will be providing training to staff in foreign offices to aid immigration, travel and employee support services.
For a list of our operations, visit our website at http://www.gasglobal.com and contact us today: http://www.gasunlim.com/Contact.aspx !
If you are interested in applying for international opportunities, visit http://www.gasunlim.com/Contact/GlobalResourceCenter.aspx e-mail GRC[at]gasglobal[dot]com.
Located minutes from downtown Houston, "The Energy Capital of the World," G.A.S. Unlimited, Inc. is a staffing specialist to the Oil and Gas Industry. G.A.S. Unlimited, Inc. was established in 1970 as an Oil and Gas staffing firm serving companies along the Texas Gulf Coast. Since inception, it has grown into a global project consulting and employment services specialist assisting the top energy companies and professionals around the world.
G.A.S. Global Resource Center is located in Bucharest, Romania. Function as a full sourcing center, it provides Global Resources with improved internal logistics and communication as well as aids in the recruitment of talent with the right skills and experience for the job.