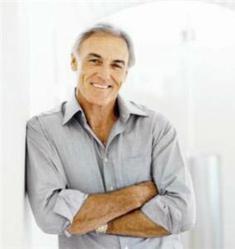 Stop asking your neighbor -

Get real spiritual advice -
Ask an Expert
Phoenix (PRWEB) February 12, 2013
Customers want more from Astro Answer, and now it's available. Premium Astrology and Astro Answer have launched 7 new social media sites with great links to information, astrological resources, guidance, and tips on every subject.
With specialists in Love, Marriage, Career, Spiritual Guidance, Lucky Dates, and Numerology – getting spiritual guidance has never been more convenient. Their experts are professionals in their fields and well sought after. Astro Answer makes them available to their customers at any time – day or night.
With the advent of new social media Astro Answer provides informative features via Facebook, Twitter, Google+, LinkedIn, Pinterest, About.Me. and Tumblr.
Read about the latest trends, understand more about astrology with reports, articles, and blogs about great new techniques in astrology like – Reiki, important planetary and celestial transits, or add sizzle to your love life with the best way to seduce by Zodiac sign.
Read Astro Answer updates, be among the first to benefit from special offers, and promotions. Either way, stay in "the know" with Astro Answer social media sites.
Astrology is an ancient spiritual tool used for centuries to extract spiritual guided information on coming dates, origins of karma, coming transits of "good luck", or personal achievement. Don't wait until after the fact – get the fat on the skinny – visit Astro Answer to get questions answered quick, fast, accurate.
###
Astro Answer is a customer friendly astrology reading service. Astro Answer Experts are available at all times of the day and night, ready to answer questions and provide sound spiritual advice. Individual success of each client is the highest priority. Astro Answer provides live Customer Support 24 hours a day 7 days a week.
For more information visit: http://www.astroanswer.com/.