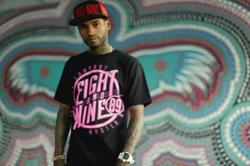 (PRWEB) February 06, 2013
Miami based 8&9 Clothing Company announced this week it's new spring line will be offered through Karmaloop.com the largest online streetwear shop via the Kazbah Street Market. The goal of the Kazbah is to connect streetwear heads with progressive and exciting underground brands from around the world. 8&9 is just that making karmaloop the perfect place to launch their new spring streetwear.
8&9 is a Miami based streetwear brand well known for it's street concepts, clean art, grassroots base and cult following amongst east coast sneakerheads. Kazbah shoppers can expect 8&9's Spring '13 Collection to begin releasing February 5th.
Karmaloop.com is the world's largest streetwear outlet. They Boston born company is well known for pushing street culture forward and into pockets of the world where access to street fashion can be limited. For exclusive discount codes follow @karmaloop or follow 8&9 on twitter @8and9 or become a fan facebook.com/8and9