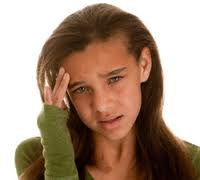 "There is no way to prove if someone has had a concussion."
Ann Engelland, MD
www.ManagingConcussions.com
New York, NY (PRWEB) February 02, 2013
A buddy, teammate or family member has sustained a concussion. Maybe you don't believe it. Maybe she doesn't believe it. Listen up: You just gotta believe. There is no way to prove that someone has had a concussion. The only way for her to recover quickly and fully is to Rest. The book It's All in Your Head: Everyone's Guide to Managing Concussions goes into a lot of detail about what recovery involves.
But essentially, here is what you need to do as a friend:

Be quiet. Keep your voice down.
Advocate for her: Let friends know that she cannot go to the game, the prom, the mall, the beach, the party, or work.
Educate others about concussions. Concussions are common. Anyone, especially if they play a contact sport, could be next. Learn and know the signs, symptoms, and treatment of concussions.
Bring a playlist of quiet music. Suggest good, calm genres to listen to.
Read out loud (quietly) to her if it doesn't bother her.
Bring her a healthy, yummy salad to feed her brain.
If she is ready to do homework, see how you can help.
If she is a work colleague, let the boss and others know how she is doing. Advocate and educate at the workplace too.
If she is bored, figure out a way to encourage her to stay on track.
When she returns to activities, have her back. If she doesn't look or act right, let her know. Kids often want to deny symptoms; staying home bored is not fun. But sometimes it's the best course of action.
Advocate for her even if she doesn't always do so for herself.
Above all, be patient and encouraging. Be tolerant of moodiness or crankiness. This will pass and she will soon be back out there with you and your friends.