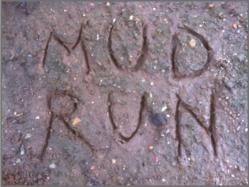 Jacksonville, Florida (PRWEB) February 06, 2013
Foundation Financial Group has announced its participation in MuckFest MS, a muddy run through an obstacle course that raises funds for the National Multiple Sclerosis Society. Foundation Financial Group is supporting MuckFest MS in every city that the company has an office starting in March and ending in October. FFG employees are encouraged to join in teams of two.
"I'm very excited about the event and the impact we can make on an amazing cause," said Foundation Financial Group Event Coordinator, Scott Simpson. "I love the idea of this event because it allows us to be involved in such a great cause but also allows us to challenge ourselves physically, mentally and emotionally to make the biggest impact in so many lives. When an entire company comes together as a team to participate in such an event, it allows us to maximize the impact of the MS society in providing help to those that need it."
"This event would be a great tool to spread the awareness about this devastating disease to our employees and their families," Simpson continued. "When FFG approaches an event like this, we approach as a family and as a team with passion and drive to create a major impact to the community."
MuckFest MS is a five-mile obstacle course designed to have its participants running, sloshing and sliding through the course. After the obstacle course is completed, the MuckFestival area includes wash stations and other means of getting hosed off. The MuckFestival also includes music, food, beer and other surprises.
The first of the FFG's MuckFest for MS events will take place on March 23rd at the Jacksonville Equestrian Center. FFG is sponsoring joining rates to encourage friends and family of FFG employees to participate. Potential participants have the option of registering now through the day of the event.
To stay connected to the progression of FFG's MuckFest for MS Initiative, visit http://www.facebook.com/foundationfinancialgroup?ref=hl
About Foundation Financial Group
Foundation Financial Group is a multibillion dollar financial services corporation. FFG offers its customers Best in Class service through its Insurance, Retirement, Mortgage, and Tax Services. Named one of the fastest growing financial companies in the country by INC magazine, FFG has continued to grow its nationwide presence with over 100,000 new customers per year in 39 states. In addition to the value that Foundation Financial provides every customer, it is also dedicated to its communities and the people who live in them. Through a vast array of philanthropic endeavors the company not only provides significant monetary donations but also fosters a workforce environment that encourages all team members to personally make a difference. Foundation Financial is committed to its strong focus on customer service and community investment as it continues to grow and compete with the largest financial institutions in the world.
Foundation Financial Group reviews all public relations inquiries. For additional information, interview and image requests, contact the Foundation Financial Group Public Relations team.