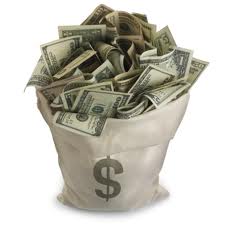 (PRWEB) February 04, 2013
The recent premiere of the new website Better Price Finder (http://www.betterpricefinder.com) is helping consumers who want to use the power of up to date information to easily find and compare product prices online in order to make the best buying decisions.
Consumers today are demanding more quality and value for the prices they pay, whether they are searching for electronics, furniture, clothing or office products. Better Price Finder makes it easy and convenient for any consumer to search millions of products offered by hundreds of stores without ever leaving their home, driving their car or spending even a penny on gas or parking costs. "Don't buy until we find you a better price" is the mantra of Better Price Finder, helping users who easily access products in the categories of cars, clothing, electronics, heath and beauty or home and garden, all from the privacy of their home or place of business.
In a matter of seconds, Better Price Finder enables the searcher to not only compare prices for a specific product online, but also to make a better-informed buying decision based on the unbiased product reviews that accompany the price comparison information. Statistics show that as time and budget constraints are affecting consumer's shopping habits, online shopping is fast becoming the most attractive shopping options because it saves the consumer both time and money. Consumers can search for brand name products and immediately see and compare the benefits and prices of each brand based on relevance, price as well as performance ratings.
Customers who dislike the contemporary retail shopping experience that usually includes being ignored by sales personnel, not having their questions answered fully by knowledgeable sales people, and having to wait in long lines in order to complete their sales purchase, are thrilled to discover that Better Price Finder makes an easier, more pleasant and time and money-saving solution to on-site retail shopping experiences. Once the Better Price Finder user has found the category of products they wish to compare for price and performance, one simple click takes them to a product listing page featuring a product photo, brief description and lowest available price. To further investigate a specific product, the user simply clicks onto the compare prices button to gain such valuable information as knowing which vendors carry the item, the retail price and such additional information as shipping costs. With just another click of the "shop" icon, the consumer can be taken to another site to complete their purchase and have their item on its way to their specific location.
Although Better Price Finder is currently available to all residents of the USA, the company plans on expansion to the UK and Canadian markets in 2013. Better Price Finder now makes shopping for virtually any product able to happen in a matter of minutes rather than hours with no hassle and all sales information right at the website user's fingertips. Better Price Finder is poised to become the internet's number one price comparison website when the consumer is searching for the best deal at the absolute lowest price.
Click here to learn more about this price comparison website.