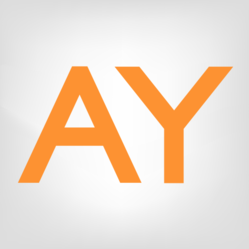 One does not just shop with Stuffay, but shares and explores their life through shopping and empowering members, fellow stuffers (friends), and those they're curious about to communicate with what they buy and where they buy it.
New York, New York (PRWEB) February 06, 2013
Stuffay, a novel social media application for iOS devices, was recently released on the Apple App Store on February 5th, 2013. Available as a free download, Stuffay allows enthusiastic consumers to connect with one another, share their favorite products and browse for new and popular trends and consumer experiences.
With widely spread ecommerce sites and social media applications, Internet users are flocking to their handhelds and the web to share their thoughts on new purchases, products and services. Building on this time-honored tradition of sharing, Stuffay looks to combine a social media and ecommerce platform, adding a new dimension to both shopping and social networking.
"Consumers are experiencing unprecedented influence in determining how a variety of products and services are purchased and used," says Co-founder Mingyu Kim. "Many of these Internet natives have a growing expectation that they can select, create or customize their own merchandise and services." While other social networks may treat the shopper or the shop as both customer and commodity, Kim states that Stuffay does something altogether different, "highlighting and giving voice to the social networker's shopping habits themselves as a means of connection."
Stuffers simply snap a picture of their favorite product or service, choose a photo filter and upload it for their fellow stuffers to see. Under a personalized or global feed, users can explore and browse content on a "Most Recent" or "Most Liked" feed, sharing posts via Facebook and Twitter if they choose to. A "Rising Stuffers" feed allows users to connect with the most active and upcoming stuffers, both locally and globally. Users can also filter content through a list of specific categories, allowing for a more personalized and individualized browsing of products.
Upcoming app versions updates are expected to "significantly expand and enhance Stuffay's services," explains Co-founder Samuel Lam. "Our goal is to continue expanding upon a user-friendly, innovative as well as practical platform for individuals to interact and communicate with fellow consumers and producers what they buy and where they buy it. As the year develops, the team plans to continue building on this release, just the first of a wave of the next product iterations.
As curious and enthusiastic consumers begin to download and to explore the app, Co-founder David Zhao says, "Stuffers will engage in a new culture of sharing stuff that's new, that's popular and that's most important to them." The Stuffay team is "excited to welcome the start of a new, closely knit and fun online community" says Zhao, and the team extends this message to its growing community of Stuffers: "it's easy, it's free, and it's stuff what matters the most."
Why not check it out yourself? https://itunes.apple.com/us/app/stuffay/id591217677
For further information or any inquiries please contact contact(at)stuffay(dot)com.