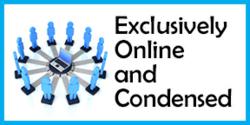 Businesses are often looking for ways to cut cost in the current economic climate.
Atlanta, GA (PRWEB) February 06, 2013
As CED Solutions, a leader in technical computer training and certifications, responds to the latest economic conditions, the company is launching an all new class format. By offering popular courses exclusively online and condensed, the need for travel is eliminated. This new format also decreases the number of days spent away from the office.
"Travel expenses are being cut in most companies, not allowing employees to travel to participate in our technical training," said Richard Rodgers, Owner and President.
According to Rodgers, "With our new delivery model, students are able to cut out a portion of the cost without sacrificing instructor-led training. It's a win-win for everyone."
The new model will include the following courses: MCSA: Windows 2012 Server, MCSA: Windows 2008 Server, and CompTIA A+/Network+/Security+. Many more are expected to be added soon.
CED Solutions continues to be the #1 location for Microsoft Certifications in North America, offering IT Technical Training on over 100 computer programs including Cisco, Novell, Oracle, CompTIA, .NET, Linux/Unix, Adobe, ASP, Cyber-Security and many more. CED Solutions is one of only 26 Microsoft Gold Learning Partners in the United States.
For more information about the CED Solutions, contact Amanda Augustine at 800-611-1840 or visit http://www.cedsolutions.com.