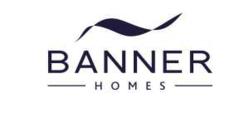 (PRWEB UK) 15 February 2013
The new year looks bright for the housing market with the Royal Institution of Chartered Surveyors (RICS) reporting that demand for new properties for sale has risen at its fastest rate in three years.
The housing market survey, published by RICS in November, revealed a "considerable rebound" in interest from potential buyers in October, with surveyors optimistic the increased interest will translate into actual sales.
Hopes that this rebound could last well into 2013 and beyond were further bolstered by similarly positive data from overseas, with demand for housing demonstrating a recent recovery in the United States, China and Singapore.
The outlook is excellent news for companies like Banner Homes, one of the UK's leading independent house builders.
Piers Banfield of Banner Homes said: "The RICS survey makes for very encouraging reading for anyone in the housing industry, especially given the extent to which the market has stagnated in the years following the housing crash.
"It's clearly a sign that confidence is returning to the marketplace, but also that house builders like us are giving people very compelling reasons to want to move house or even buy for the first time.
"For instance, we have a range of very attractive purchase schemes that make it very easy for anybody looking for a new house, even if they cannot sell their current property. We're finding that schemes like these are very popular with buyers."
With a wide range of new build houses in many counties across the South East and Midlands, Banner Homes is in a good position to cope with the extra demand.
Now with three regional operational centres in the Northern Home Counties, the Southern Home Counties and the Midlands, Banner Homes has developed a strong reputation as a builder of fine new homes since its establishment in 1975.
As well as being energy efficient and environmentally friendly, Banner Homes' houses are recognised for the extent to which they harness the opportunities presented by the technological revolution.
And only recently, Banner Homes collected the Silver award in the Best Medium House Builder category at the What House awards, generally considered to be the Oscars of the house building industry.
For full details of the range of new build houses and purchase schemes available through Banner Homes, visit http://www.bannerhomes.co.uk.