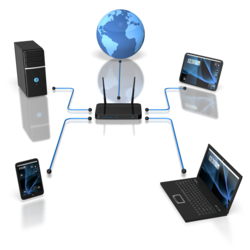 Training Wherever, Whenever!
New York (PRWEB) February 12, 2013
Digital Media Training introduces affordable sales training for small businesses and remote workers to help avoid the ups and down's of selling.
Steve Bookbinder, CEO of Digital Media Training, recognized that training budgets and training time is limited, "we created a program that accomplishes the goal of creating measurable improvement of skills and productivity by replacing a one-time training event with a cost-effective multi-phase, multi-media training process where learning continues out of the classroom and just in time on the job." Training becomes part of the culture, learning is ongoing and training costs are significantly reduced. The results - top performers and increased revenues.
DM Training's Director of Sales, Jason McKeon said, "this new program will finally allow small businesses and remote workers to capitalize on the type of training that drives increased sales performance at large enterprises without breaking the bank or sacrificing quality."
Digital Media Training offers this unique solution, Multimedia Ongoing Skills Training (M.O.S.T). This model provides ongoing training in the form of 5 minute video pod-casts (accessible from any desktop or mobile device) and comprehensive reinforcement tools and testing that helps apply each new skill.
About Digital Media Training
Digital Media Training (http://www.DMTraining.net) addresses the challenges of B2B selling and marketing in today's competitive world. DMT provide sales development and digital marketing education for clients across all industry verticals. Our unique training approach is modeled after elite athlete training: focused, on-going, and supported by a good coach. Our approach creates motivated and successful sellers and more knowledgeable marketers. The results – top performers and increased revenues.