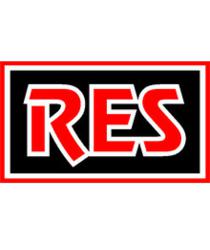 Cheshire, UK (PRWEB) February 14, 2013
Rushton Electronic Solutions Ltd is one of the leading firms known for delivering access control systems and clocking systems with more than 40 years of experience in the field; the company has just launched a new revamped version of the website.
Rushton Electronic Solutions (RES) has been selling access control systems and clocking systems since 1971. The firm has just launched a more comprehensive version of its website to further extend the support to its clients.
To check out the new interface of their website log on to restime.co.uk.
The revamped site is aimed at assisting potential clients and new market divisions to check out what they provide. This completely functional e-commerce website allows potential clients to discover everything about the company, thus assisting them to make a knowledgeable decision and order what they want. If customers want to know anything more apart from the details given on the site, they can contact the team of (R.E.S) Ltd through phone or email.
The higher level management of the company says "At RES, we pride ourselves on offering one on one customer service, so anyone who calls us will always speak to a real person. That person will know all of the systems available inside out. No temporary or agency staffs are employed in customer services to ensure good quality advice is always available."
The new site exhibits every system that they sell, including the clocking in devices that facilitates auto access for individuals with the correct kind of identity card. The modern access and clocking in systems can be set up to function with proximity (or swipe) cards and fingerprint biometrics.
The Operations Manager of the company, Gary Bramall says that their new site has been designed as a one-stop shop. The firm sells everything that business requires to function in addition to setting up a clocking in or access system, including a variety of identity card printing peripherals like ribbons, blank cards and even specialist printers. They also sell a variety of badge reels, card holders and lanyards apart from Time Recorders and other accessories like Time Card Racks, Time Clock Ribbons, and Clock Cards.
When asked about the experience of the company in the field, the founder of the company commented - "From a few doors to a complex multi-site system we have both the installation knowledge and product technology to meet your door access requirements. Our knowledge, experience and commitment to quality will provide you with the 'complete solution'."
About R.E.S Ltd
Rushton Electronic Solutions Ltd is a leader in clocking and access control systems, and it has been operating in this field for more than forty years now. Being in this business since 1971, they provide support to all types of businesses from small and large ones to government authorities.
With the revamped website, they intend to improve the customer interaction rate. Log on to http://www.restime.co.uk to learn more about what they havein stores for their clients.