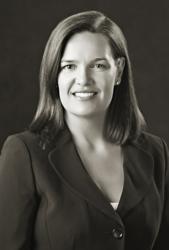 It's hard for me to find a reason for couples NOT to use the collaborative process. But alas, there are...
Fresno, California (PRWEB) February 26, 2013
Fresno Divorce Attorney and Certified Family Law Specialist*, Erin Childs gives 3 reasons why the collaborative process may not be right for some couples.
As a family law attorney, Erin Childs believes the collaborative process is better in almost every situation. Childs states, "It's hard for me to find a reason for couples NOT to use the collaborative process. But alas, there are..." The collaborative process may not be right for certain couples if they are in the following situations:
If one party has a drug or alcohol abuse problem: In the collaborative divorce process, each party needs to be reasonable, rational, and have a clear head. By the very nature of addiction, if either party is addicted to drugs or alcohol they are not thinking clearly, rationally or reasonably.
One party has mental health issues: Much like the drug or alcohol problem, if someone has a mental health issue like bipolar disorder, schizophrenia, etc., it would threaten the success of the collaborative process. Some mental health issues may not pose a problem but that would be something for the divorce coaches to consider on a case-by-case basis. So, there are some serious issues that would make it virtually impossible to collaborate a divorce.
There are domestic violence issues at home: If there is a history of domestic violence where one partner is verbally or physically abusing the other, the collaborative process may not right. First, if that is the mentality of either party, they will not be able to rise to the expectations of the collaborative process where someone behaves respectfully, rationally, and fairly. Also, there may be a dynamic in the relationship, where one person is the aggressor and the other is the victim, that a genuine approach to the process will not be possible.
These are the three situations that would make it very difficult to successfully utilize the collaborative process. If potential litigants recognize any of these three factors in their relationship, they should not reject the process entirely at first glance, but speak with a collaboratively-trained attorney or therapist who is very experienced in this area.
Childs Law Office has been providing legal advice, counsel and representation in family law throughout the California Central Valley. Owner and Attorney Erin Childs is a respected litigator and a Certified Family Law Specialist with the State Bar of California Board of Legal Specialization that practices in areas of divorce, collaborative law, child custody, child visitation, spousal support, guardianships, juvenile dependency, adoptions and complex property division issues. Childs Law Office's mission is to educate, inform and enable you to make insightful decisions that protect your rights and interests. To see what Childs Law Office can do for you, visit childslawoffice.com.
*State Bar of California Board of Legal Specialization