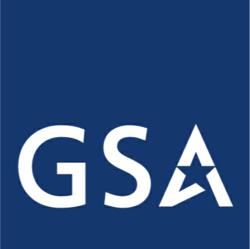 The GSA provides our patented solutions in a format that makes it ease to procure. Securing a facility, its occupants and its valuable assets is achievable saving both time and money
(PRWEB) February 15, 2013
"This is an important step in the evolution of Building Intelligence, moving from concept to practice, and then from one market to the next, and finally making it available for an intended audience," said CEO, Jeffrey C. Friedman. "These products have been commercially available for years, now they are provided to the federal government at a tremendous value."
Known as the Multiple Award Schedule, the Information Technology (IT) Schedule 70 grants agencies direct access to commercial services that can thoroughly address the needs of the government community. "The GSA provides our patented solutions in a format that makes securing a facility achievable in a timely and straightforward manner. Right now schools, state run universities, any organization that can access the GSA can procure a visitor and vendor management system that will provide complete identification of unknown people entering and exiting every location. Our solutions provide the ability to badge visitors, keep coherent searchable records and provide a complete list of who is expected. This can be a huge improvement in security and operations for any government owned or operated facility."
Building Intelligence's contract provides facility managers, security directors and other government agencies the ability purchase important services that will improve security and operations. The products found in the GSA contract have been installed at some of largest and most important real-estate throughout the county including the One Penn Center in PA, Turks Head Building in RI, Time Warner Center, 14 Wall Street, 48 Wall Street, MTA Headquarters and 250 Park Avenue.
"Many people must be thanked who have assisted us along the way in making this a reality, the team at GSA Processors was a huge help", said Jeffrey Friedman, CEO of Building Intelligence Inc. "This is a significant step in providing an efficient way to continue to support our partnership with the government. As a company that strives to become more efficient and find better ways to do things, the GSA Contract made perfect sense."
Local, state and federal governments can now work closely with the expert sales team at Building Intelligence to obtain fair and reasonable approved pricing and license terms. As a trusted partner, Building Intelligence can quickly provision important security improvements to federal agencies.
"Building Intelligence understands the unique needs of government agencies and the importance of securely automating certain operations and processes throughout their facilities." says Mr. Friedman. "With so many agencies searching for products that are low-cost and high impact, making our products available through the GSA seemed like great way to support public programs."
This contract adds to Building Intelligence's already strong presence among government and multi-state agencies. Installed solutions include the SV3path™ Vehicle and Vendor Scheduling Solution, Shortpath® Work-Order and Building Portal, and the SV3path Electronic Logbook.
Building Intelligence Inc. remains aligned with the trend of information technology services moving to the cloud. Seventeen companies have won contracts worth a total of $2.5 billion with the General Services Administration to sell cloud-based email services to government agencies. GSA claims that moving to the cloud can save agencies up to 50 percent of their email costs each year. GSA moved its email to the cloud last year and said it has saved $2 million today. It expects to save $15 million over the next five years. The philosophy of cloud services is budget conscious and effective. It has huge impacts on costs of necessary hardware and replacement. Building Intelligence Inc. is uniquely positioned to support the requirements of establishing better security procedures using cloud-based technology.
Building Intelligence Inc. is a New York based information technology and security services provider founded in 1997. The company provides a suite of facility and security cloud-based solutions for managing facilities in many different industries. Scalable to industries such as commercial, residential, government, hospitality, healthcare, stadiums, and performance centers, our cloud-based portal, vehicle security, visitor security and vendor solution is customized to fit the needs of the buildings, the tenants and the security companies that service those facilities All of our systems provide streamlined operations, logistics and analysis and comprehensive security protocols that provide people, property and business with an ideal combination of services. Visit us online at: