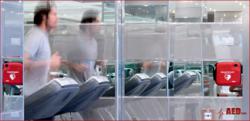 Brentwood, TN (PRWEB) February 07, 2013
The Ottawa Citizen reported that in Ottawa, Canada three people suffered from sudden cardiac arrest (SCA) in January while at their fitness center. The most recent case involved a 71-year-old man that collapsed while on a treadmill. The staff was able to keep the man from dying before paramedics arrived by providing shocks from an on-site automated external defibrillator (AED) and administering CPR. (Source)
Working out at a gym is one of the best steps toward a healthier heart, but a gym is also a high-risk area for SCA. Any cardio-type workout is intended to work the heart muscle by increasing the body's demand for oxygen. This activity leads to a healthy heart, but also has the chance of triggering any underlying heart conditions that lead to SCA.
The best chance of surviving SCA is when CPR is administered alongside therapy from an AED. AEDs like the Zoll AED Plus, give voice instructions on what is needed, whether it is a shock to restart the heart, or to continue CPR. If a shock is needed, every minute the victim does not receive one, reduces their chance of survival by ten percent.
AED.com has been an AED provider for 14 years and has seen the need for AEDs in fitness centers. "While fitness centers provide a great place for the health conscious, we have seen several cases of customers that have used an AED in their fitness center to save a life, as well as customers that have purchased an AED as a result of a gym member having a Sudden Cardiac Arrest event without an AED present ," commented Justin Darby, Director of Marketing for AED.com. "The best way a fitness center can protect its customers is by implementing an AED with a staff trained to use it. Preparation is key."
To make it easier for fitness centers to be prepared for SCA, AED.com has created discounted AED packages specifically with fitness centers in mind. "Purchasing an AED online can be overwhelming," said Darby. "There are many different types of AEDs, necessary accessories, and price differences, which can make it difficult to choose the right AED." The fitness center packages are designed to meet any fitness center's needs and provide it at an affordable rate. For more information on AED.com's Fitness Center Packages, please visit: http://www.aed.com/aed-packages-page/fitness-aed-packages.html
AED.com is located in Brentwood, TN and has been assisting communities and businesses in being prepared for cardiac arrest since 1999. The company carries all brands of AEDs and accessories, including Physio-Control, Zoll Medical, Philips Healthcare, Cardiac Science, Heartsine and Defibtech.