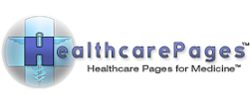 Honolulu, HI (PRWEB) February 08, 2013
HealthcarePages.com is a leading online directory for small, private practices as well as large, corporate businesses with the easiest and cheapest way to promote your product or service. The internet has become a major marketing and business tool, and businesses are now realizing that maximizing their web presence is the best way to increase their exposure to a larger demographic.
HealthcarePages.com offers medical practices and professionals the opportunity to promote and advertise their services globally, with a basic listing option (Bronze) as well as more detailed listing options (Silver, Gold, Diamond). As opposed to print business directories, all of these listing options allow users to change their contact or business information online in real-time, thus establishing a better relationship between clients and medical professionals. HealthcarePages.com's Bronze listing option provides a basic listing, which includes a business title, address, phone number, category, and the ability to send the listing to a friend or add to one's favorites. The Diamond listing (which costs only $499 yearly and offers the most visibility) provides both a Summary and Detail View, which includes a business title, logo image, photo gallery, address, phone number, web and email links, summary description, map, ratings and reviews, contact form and video snippet.
By listing on HealthcarePages.com, users can promote themselves beyond their listing. The site also features the following pages: Events, Classifieds, Articles, Deals and a Blog. These additional services help professionals gain further online visibility by allowing them to submit articles about their field. HealthcarePages.com's online community is an advantageous way to connect with other medical professionals and gain new clientele. With HealthcarePages.com, medical professionals gain more exposure in a competitive market, and promote themselves on a global scale.
To learn more or become a member of HealthcarePages.com, visit http://www.HealthcarePages.com for more information.
About Enetworld, Inc:
Enetworld, Inc. is a Honolulu-based company that provides an array of online services such as elegant web design, affiliate management, social media optimization, software installation, and pay per click management. Enetworld, Inc. also owns four industry specific online directories: two for legal professionals (LawyersLog.com and http://www.LawyersPages.com), one for healthcare professionals http://www.HealthcarePages.com), and one for contractors (BuildersLog.com). Enetworld, Inc. also provides two general business directories, http://www.IncPages.com and BDPages.com.