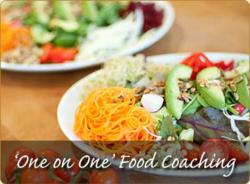 The afternoon begins with our chef & health coach, illustrating practical ideas in the kitchen for food planning, covering easy to make healthy snacks and meals.
London, Northampton (PRWEB UK) 25 February 2013
Homefield Grange Detox Retreat have announced that "Now the New Year is under way, those who are concerned with looking great, feeling great and achieving healthy weight loss goals can now benefit from workshops on how to do just that"
The University of South Carolina has carried out research which suggests using the social network Twitter can help dieters but the NHS has since questioned the research due to the small sample used. There's no doubting social networks can support your weight loss goals but to make a real lifestyle change you need to educate yourself in how to keep those pounds off for the long term.
Homefield Grange, the UK's leading detox and health spa say "we are providing tailored nutrition workshops and retreats dedicated to healthy weight loss so guests can work towards a happier, healthier future. In addition to providing clinical support and guidance, the centre works with individuals to their tailored plan to achieve their personal weight loss and health goals. The therapies and treatments provided by the centre include everything from holistic, herbal treatments to exercise classes and sauna sessions. The aim of the centre is to provide a relaxing environment in which guests can guarantee will rejuvenate and revitalise your body and mind. What's more guests are provided with the nutritional education they need to continue their journey from home."
"Tweeting for moral support may be one thing but working with qualified professionals is quite another and guests can be sure they'll be on the right path to achieving the results they want."
Company information
Homefield Grange is a dedicated, established and permanent detox retreat open 51 weeks of the year, assisting clients making positive changes towards their health and well-being. This caring team of qualified practitioners will provide all the help you would expect from a professional organisation.
The centre offers a range of residential packages which can be tailored to guests' personal weight loss goals and qualified practitioners are on hand to guide each and every guest along their personal path.
For more information about Homefield Grange you can visit http://www.homefieldgrange.co.uk or call 01536 712219 or you can email enquiries(at)homefieldgrange(dot)co(dot)uk