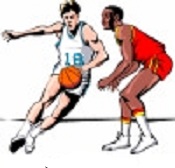 Adjustable basketball systems make creating play space for any group less expensive and more reliable.
Raleigh, NC, (PRWEB) February 05, 2013
ADK Marketing, http://sports-goals.com, slashes prices on all Complete Basketball Systems and other products to make safe and durable equipment affordable for families, businesses, and schools that are struggling with slim budgets.
The basketball equipment web site, http://sports-goals.com, offers superior equipment that will withstand heavy usage over a long period of time. Competing with less expensive, less safe, and less durable equipment has become more of an issue for top-level brands because cost is the primary concern of purchasers. ADK Marketing cut prices from 10% to 30% on Douglas Adjustable and Fixed Basketball Systems and other top-quality products by Douglas and Olympia in order to make purchasing the best equipment more affordable, especially for schools.
A quick review of budget reports on Google from schools verifies the dilemmas faced. Frank Deford, a prominent speaker and writer in the sports' area spells this fact out clearly in his recent NPR article, "Budget Cuts Put School Sports on Chopping Block." Obviously, schools and everyone else are looking for solutions for getting the needed equipment, and the quick answer is to purchase the best-looking, cheapest items on the market. This is a major mistake when choosing basketball equipment because fancy equipment often has hidden weaknesses, and the companies that sell them offer no guarantees. The goal of ADK Marketing is to promote basketball equipment that will be safe and offer longevity. To compete with the smart-looking, but cheaply-built products, prices on top-quality basketball equipment had to be cut drastically.
The versatility of basketball equipment should be a priority for purchasers, and top-quality basketball equipment provides multiple choices. Adjustable Basketball Systems address the need for more places to play with fewer costly set-ups because their unique crank design, along with use of flex goals, http://sports-goals.com/Pressureflexbreakawaygoal/, can convert quickly to serve players of varied skills and heights, and they can be installed inside or outside and relocated. Fixed Basketball systems offer customized set-ups that are not available in cheaper models. Now both of these systems offer competitive prices on top-quality products.
The Pro's, http://sports-goals.com/AdjustableBasketballSystems/ by Douglas have limited life-time warranties, and all of the adjustable systems are guaranteed against manufacturing defects. Their extension arms and poles are made of steel at least 3/16" thick. All come with sturdy goals. For more information on goals, read "How to Choose the Right Basketball Hoop" at http://EzineArticles.com/?expert=Alice_D_Kennedy. There are also choices of backboards, safe-space playing area, and diameter size for pole-mounts. These are the manufacturer's promises. Cheaply-made products offer no such promises, but their prices are low; therefore, prices on top-quality products had to be cut to satisfy the public's budgeting concerns.
Although Fixed Basketball Systems http://sports-goals.com/FixedBasketballSystems/ do not offer adjustments after installation, they offer choices at order time in height, safe-space area, backboards, and goals. They work great anywhere that has basketball activity for players with similar skills and height. They are guaranteed against manufacturing defects and have at least one-year warranties. Cheaper equipment does not offer such custom-built systems. To make these easy-to-install top-quality systems affordable, their prices had to be cut as well.
When repairing an ailing system, one can find price cuts on all major parts to a basketball system at ADK Marketing. Most all backboards have ten-year limited warranties, http://sports-goals.com/Basketballbackboardsandpoles/. Although warranties vary on other replacements, all have guarantees against manufacturing flaws. There are choices in top-quality backboards, hoops, pole diameters, nets, padding, and other Specialty items. Poorly-constructed replacement parts can create an unsafe play space. This company's goal is to promote safer basketball activity, so prices had to be cut in order to compete in the replacement parts category.
As a nation, facing new diseases because of inactivity, everyone should be concerned and interested in creating safe exercise experiences. Data from the Centers for disease Control and Prevention show that the percentage of overweight Americans increases with age, that nearly 19% of children ages six to nineteen are obese, and that number grows to about 36% of obesity among adults over twenty. Overweight increases the onset of diabetes and heart trouble as well as other diseases. Encouragement to exercise must be a priority, and basketball should be promoted because of its versatility.
Basketball set-ups offer healthy individual and group activities for various aged individuals, including solo play, shoot-outs by no set number of shooters, and team play. However, budget cuts are determining the quality of basketball products purchased by schools, homes, and businesses that are trying to provide those activities. Cheaply-made products are not safe and long-lasting but are attracting the purchasers because of cost. To compete, ADK Marketing chose to slash prices on top-level safe basketball equipment. Please compare the specifications and guarantees of cheap basketball products with the Douglas and Olympia basketball equipment offered at http://www.sports-goals.com, and check out the reduced prices.