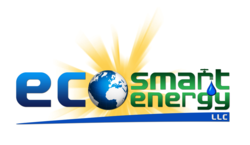 "The S.U.N. Equinox Heating System's return on investment is very attractive and simply makes good business sense", John Blackall
Dallas, Texas (PRWEB) February 04, 2013
Eco Smart Energy, LLC, a leading distributor of the most efficient hot water systems available throughout North America, announced today that it has been named the sole Texas distributor for Solar Usage Now's S.U.N. Equinox Heating System.
The S.U.N. Equinox Heating System was developed by Solar Usage Now in Germany, perfected in Australia, and offered as a commercial domestic hot water and heating package. It can be installed as a stand-alone hot water system, or easily accept a solar contribution.
"We're delighted to be distributing the new, innovative and highly efficient S.U.N. Equinox Heating System to our customers across the continent," commented Eco Smart Energy, LLC's CEO John Blackall, CEO. "It's the world's best heating system, with thousands of installations worldwide."
Added Mr. Blackall: "In the current economic climate, many businesses make major infrastructure choices based entirely on initial cost, without considering the true cost of ownership over the life cycle of the equipment they are choosing to install. However, with significant Federal Tax Incentives, accelerated depreciation, greatly reduced maintenance costs, and 25 to 60 percent reduction in gas consumption, the S.U.N. Equinox Heating System's return on investment is very attractive and simply makes good business sense."
For more information or media inquiries, contact John Blackall or Rodney Thornton at 214-616-2685 or email rthornton(at)ecosmartenergytx(dot)com.
About Eco Smart Energy, LLC.
Eco Smart Energy, LLC is a distributor of Sun Equinox System: the most efficient hot water system available in North America. Each system is engineered to customer specifications, and applicable for every hot water application on the market. Sun Equinox Systems can be used as a pre-heat system for pools, spas, motel and hotel laundry rooms, or engineered to meet every hot water demand in a 600 room hotel. Typical savings range from 25% up to 60% reduction in Gas or electricity Bills. Sun Equinox Systems have been installed throughout the world, produce ample supplies of hot water, and substantially reduce operating and maintenance costs.