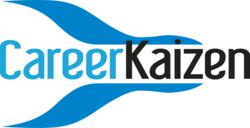 What American manufacturers need now are lower costs at home to better compete, not the least of which are lower costs to recruit the best talent.
Hendersonville, North Carolina (PRWEB) February 07, 2013
With a deep interest in helping to revitalize US manufacturing, national lean executive recruiting firm, Career Kaizen, announced a significant permanent price reduction to all US manufacturers; a $15,000 flat fee, which represents a 50 percent, or more, reduction on the recruiting industry's standard 30 percent fee.
Manufacturing is returning to the US. Companies like GE and Siemens are early out of the gate with new domestic factories and studies as the reassessment of outsourcing costs reveal big dollar increases especially in China, due to destabilized work forces, significant hikes in oil prices and worldwide concerns over unregulated environmental hazards.
The slowdown in offshoring to foreign manufacturers means US manufacturing is experiencing a recovery, producing nearly one-quarter of the recent manufacturing job gains in the US, says TD Economics Special Report, Offshoring, Onshoring, and the Rebirth of American Manufacturing.
"What American manufacturers need now are lower costs at home to better compete, not the least of which are lower costs to recruit the best talent," said Career Kaizen president, Jim Baran.
Baran says Career Kaizen is doing its part to strengthen and assist US manufacturing companies as they rebuild with highly skilled manufacturing talent.
"We believe the existing standard recruiting fee structure is prohibitive to helping these organizations rebuild so we're offering a price point on the front end to accelerate business growth, not inhibit it."
Baran says that as technology and better connectivity has reshaped the recruiting business, it is important to pass the savings and efficiencies on to customers. While the high quality of service does not change, less cost is required to produce. Baran believes recruiting prices should reflect this.
John Dreasher, Vice President of Human Resources with US manufacturer, Allied Specialty Vehicles, ASV, recently retained Career Kaizen, noting the company's hiring budget was greatly spared by working with the North Carolina based recruiting company.
"The Career Kaizen flat fee recruitment offer quickly caught our attention because it allows ASV to save $20,000 or more on this one position," Dreasher said. "We engaged Career Kaizen to recruit a Director of Manufacturing. He presented a selection of outstanding leadership candidates in less than two weeks. We're talking to all of
them."
Career Kaizen's $15,000 flat fee model is offered for any search to recruit any management level position and above, along the manufacturing value chain, at any manufacturing company in the United States. Baran has specialized in identifying, vetting, and placing hundreds of lean manufacturing executives since 1983.
"We're here to help manufacturing businesses rebuild and grow," said Baran. "Reducing our fees substantially is how we can make an immediate impact to get things moving."
Every US manufacturer's hired candidates are also eligible to attend Career Kaizen's CREATE People workshop, a new, proven lean solution that retains and grows a company's best talent.
"Career Kaizen's in-depth understanding of the job, their kick-off briefing with our hiring manager, as well as their clear statement of work, quickly transitioned to a steady flow of high caliber, vetted candidates so that ASV can reach a successful outcome," Dreasher said.
About Career Kaizen:
Career Kaizen recruits difficult-to-find lean manufacturing talent across the value chain. Offering 30 years combined experience in retained executive search and human resource leadership for global manufacturing companies, Career Kaizen president, Jim Baran, has been a student of the Toyota Production System for 26 years. Career Kaizen's career development expertise from both sides of the employment desk, corporate and independent, makes us uniquely qualified to accelerate business executives' career growth.
Download the Podcast here: http://www.leanblog.org/106.
Lean Talent Expertise - Career Kaizen has a solid reputation as one of the strongest Lean/CI retained recruiters in the US. Since 1980, Jim Baran has recruited talent for all functional areas of manufacturing, personally identifying and placing hundreds of Lean savvy manufacturing operations leaders on four continents.
CONTINUOUS "PEOPLE" DEVELOPMENT: C.R.E.A.T.E. People™ is a proven continuous people improvement framework that integrates CI into daily people development practice. In turn, employees stay focused and committed to remain with their companies.
Contact Information
Kristi Boyer
Career Kaizen
http://www.careerkaizen.com
828.388.7373
Online Web 2.0 Version
You can read the online version of this press release here.