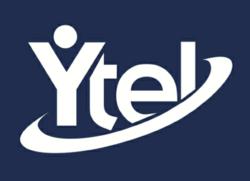 By asking actual call center agents what tools they needed to make their job more efficient, we identified 5 simple features agents wanted and made sure our new interface delivered those features
Irvine, CA (PRWEB) February 12, 2013
Leading telecommunications service provider Ytel, Inc. has announced the next version of it's Cloud Contact Center software. Version 2.0 brings a completely redesigned administrator interface; new agent screens optimized for today's web technologies, and upgraded call-processing software which improves the amount of calls the system can deliver to agents.
Call Center administrators using Ytel's call center software now have access to improved real time reporting, with the ability to customize reports to meet business objectives. Examples include users having the ability to pick and choose key metrics for sales departments, customer service centers, direct response inbound call tracking, and the ability to customize their own reports. More advanced users can skip the point-and-click interface and digest a real time XML feed for advanced analysis of data.
Users are reporting that Ytel's Cloud Contact Center version 2.0 is "quicker and easier" to use. "With this version, our goal was to make a major impact on the end user. By asking actual call center agents what tools they needed to make their job more efficient, we identified 5 simple features agents wanted and made sure our new interface delivered those features" said Nick Newsom, CEO of Ytel, Inc.
Clients of Ytel are also seeing higher contact percentages from their data. As part of this upgrade, Ytel has enhanced it's networking equipment and carrier connections to improve access to the Public Switch Telephone Network (PSTN). Ytel has proprietary systems in place to increase call completion to aged data. "The result is more connected calls, which can dramatically improve the sales and performance of your organization."
Newsom notes that features present in the Cloud Contact Center were once cost prohibitive to organizations with less than 1000 employees. "Call Centers of all sizes can now have access to advanced call center features within hours of signing-up, compared to purchasing legacy systems from other more traditional vendors".
The Ytel Cloud Contact Center is offered in three versions: LITE – For organizations that wish to make outbound calls only; PRO – For organizations that wish to handle both inbound and outbound calls with advanced call handling; and ENTERPRISE – For organizations that want access to highly customized call center software.
For more information on Ytel, Inc. and its Cloud Contact Center solution, visit them online at Ytel.com or phone (800) 926-7007.